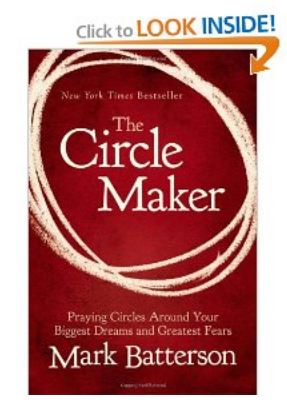 The Circle Maker by Mark Batterson
Have you ever read something that compelled you to share it? Something so life-changing that you felt it was a tragedy not to tell everyone you know? That's how I felt about The Circle Maker. I typically don't read a non-fiction book straight through. Usually I read a fiction book and a few non-fiction books at the same time, and what I pick up depends on my mood. However, once I started reading The Circle Maker, I didn't pick up another book until I finished it.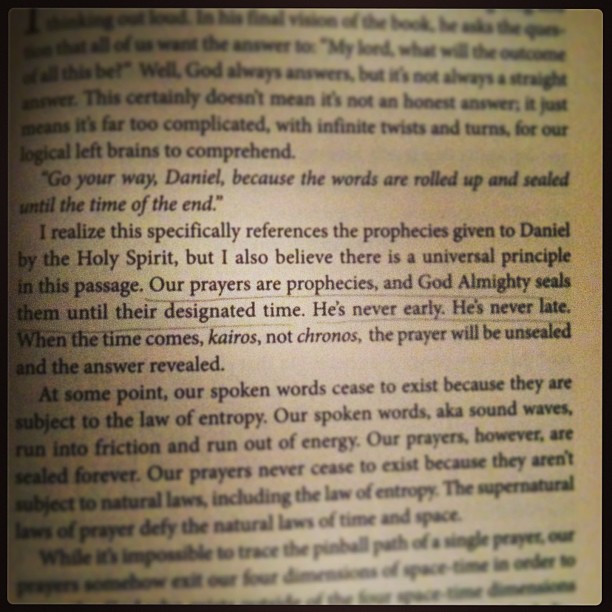 I have never felt so moved, inspired, or excited about something I have read like this book. For me it was so encouraging to read about the possibilities that await me in my prayer life. The dreams and doors that I can open with just a little faith and hope in God's plans for me and His omnipotent power.
As I read I was so full of ideas on ways I could get closer to God–to see Him at work in my life–that I had written a full page of notes before I was a quarter way through the book! It was just what I needed to re-energize my relationship with God.
I feel "awake" now, like I have been asleep, just ambling through life before now. There is this desire to really be intentional about my prayer life and my life as a whole, surrendering it completely to ALL the plans God has for me.
Some of my favorite take-aways from The Circle Maker were:
1. Pray like your prayers have been answered. At the battle of Jericho, God told the soldiers, "I have delivered Jericho into your hands." He said that before they even started marching!
2. Vague prayers do not adequately reflect God's power. How do we truly recognize an answer to prayer if we aren't brave enough to be specific in what we ask God to do.
3. God gives us the desires of our hearts. If your desire is to do something big for the Lord that you know you can't accomplish on your own, then that desire is probably from Him.
4. Planning versus prayer. I'm a planner, and I can talk about a concept One bold prayer is better than a thousand hours of planning.
5. God is BIGGER than my problems. Putting all my problems in prayer at His feet is true faith. My problems are never bigger than my God.
It was brought to my attention from a reader that there are many controversies surrounding this book. While I appreciate and understand that, I still feel that it is worth the read. What I took from this book is that I need to be more earnest in my prayers. I don't need to take prayer lightly. I encourage you to read this book with your Bible open beside you. You don't have to agree with every single thing an author says  to be able to get something out of it.
Learn how you can purchase The Circle Maker for $5 HERE.
Have you read The Circle Maker? If you have read this book and would like to leave a comment about it, I would love to know what you thought about it.