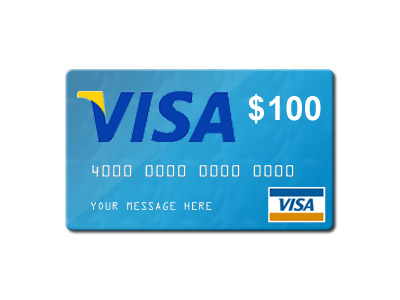 Could a $100 Visa gift card help you with your 2012 Goals?
Faithful Provisions is all about the readers, so it's important to me to know what you like. You are amazing readers, and I need your help! I really need your input to make this site everything you want it to be.
Would you be willing to take a short survey so I can be sure that I am doing that? It should take you no more than two minutes to complete it, and once you have completed the survey, you will be automatically entered to win a $100 Visa Gift Card. Please help me get the word out by clicking on the Facebook button above to share this post with your friends! 
To enter, simply click here to go directly to the Faithful Provisions Reader Survey.
====================

FAITHFUL PROVISIONS GIVEAWAY DETAILS
Faithful Provisions is offering one $100 Visa Gift Card to one randomly selected winner.
Faithful Provisions Giveaway Disclosure: Faithful Provisions sponsored this giveaway. For more information about Faithful Provisions, please read my Disclosure Policy.