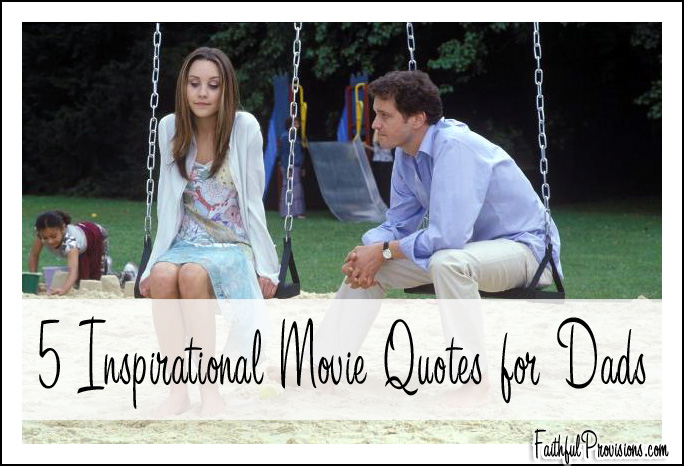 Here are some of my favorite inspirational Father's Day quotes from movies . Perfect for cards, bookmarks, and scrapbook pages, you can turn them into a simple craft or just write them out.
Inspiring Father's Day Quotes
These inspiring Father's Day quotes are actually lines from some really great movies that showcase the dynamics of the father-child relationship.
I feel like half of me is missing, and without the other half, how am I suppose to know who I really am? ~Amanda Bynes as Daphne Reynolds in What a Girl Wants (pictured above)
Dad, I may not be the best, but I come to believe that I got it in me to be somebody in this world. And it's not because I'm so different from you either. It's because I'm the same. I mean, I can be just as hard-headed, and just as tough. I only hope I can be as good a man as you. ~Jake Gyllenhaal as Homer Hickam in October Sky
I never thought my dad would be my best friend. ~Wesley Singerman as Wilbur in Meet the Robinsons
There will always be a few people who have the courage to love what is untamed inside us. One of those men is my father. ~Alison Lohman as Katie McLoughlin in Flicka
You are a rich man. You have a strong faith, children that love you…and a wife that adores you. ~Angelita Nelson as Carmen Martinez in Courageous
If you think your dad would prefer funny over inspirational, you might like these funny quotes for Father's Day from America's favorite dad, Bill Cosby.
Do you have a favorite quote from a movie about dads? Please leave it in the comment section below.
My favorite Father's Day quote is about what a successful dad really is.