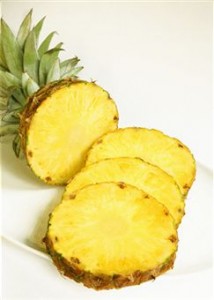 Aldi has pineapples for only $.99 this week, and because this is such a great price, you can stock up on them!  Here's a some great recipes to make use of them:
You can also use the Flash Freezing Method for the pineapple for future use, as well.  Pineapple is great to substitute for many recipes calling for mango or other tropical fruits.
Find more great deals at Aldi this week and more recipes in my Recipe Box on Faithful Provisions.