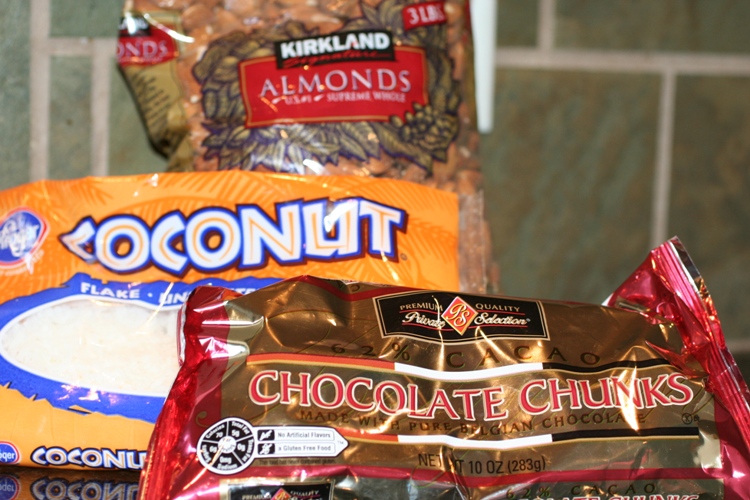 Believe it or not, this Almond Joy Trail Mix is a recipe for a healthy trail mix. As I continue to make an effort to provide my family with more healthy snack choices, I was a little concerned to tried this trail mix recipe with seemingly "no-no" ingredients: chocolate and coconut. But as I am learning, there are tons of health benefits to unsweetened coconut. And as for the chocolate, it's not like you're adding candy–you're adding dark chocolate with its anti-oxidants and healthy monounsaturated fat.
This trail mix was quickly family-approved by my crew!
Almond Joy Trail Mix
Ingredients
1 cup unsweetened coconut
1 cup whole almonds, raw
1 cup dark chocolate morsels, bits
Instructions
Combine all items into a air-tight container, should be good for a week.
This recipe is from my friend and Faithful Provisions contributor Calie Shackleford. Learn more about Calie HERE.