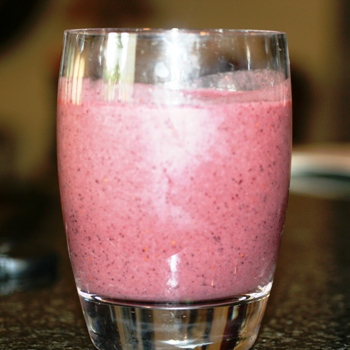 Not only is this packed with nutrients, but it tastes great!  My kiddos ask for this, and since my son doesn't eat many vegetables this is a great way to get more in him.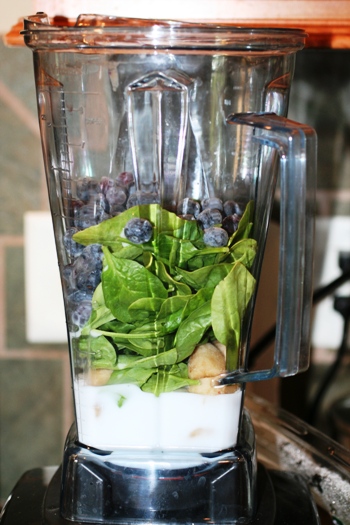 I mix up the liquids depending on what I have on hand.  I had coconut milk, but I also use almond milk or even a juice like apple or one of the green RN Knudsen's blends.
Blueberry Spinach Smoothie
Ingredients
1 cup frozen blueberries
1 cup frozen bananas
1 cup spinach
1 cup water
1 cup juice or milk
Instructions
Mix in a blender and serve!!
Recipe developed by Kelly Hancock ©2010 Faithful Provisions. For personal use only. May not be reproduced, reprinted or distributed for capital gain without prior permission from Kelly Hancock.