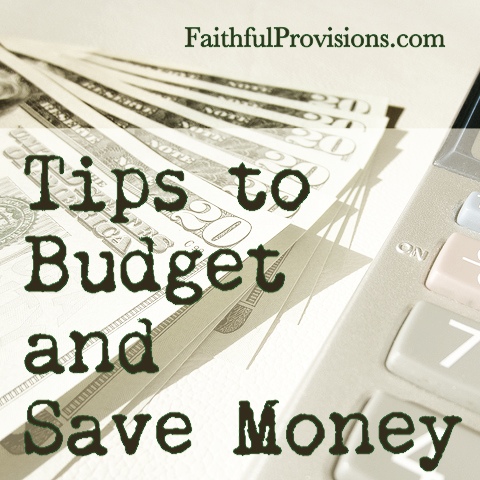 When it comes to budgeting and saving money, everyone has a story. I learned to budget the hard way—out of necessity, and in many ways, out of sheer desperation. (That might be how you found your way here.) Believe me, I know what it's like to feel desperate about your money situation. When I left the corporate world and my husband and I began to live on less than half of our former income, it called for me to get very creative, diligent, and serious about our budget. But when he got laid off several months later, I understood desperate. If we hadn't had our budget in place, we would have had no direction, and no way to pick up the pieces.
How to Budget
Learning how to budget is easier than you think. I've got all the tools you need right here, along with the encouragement you need to stay on track. So much of learning any new habit begins with consistency. You will have to stretch outside your comfort zone to tackle budgeting. You will have to acquire some discipline. And you will have to get it in your head that budgeting is your new lifestyle. It's something that my husband and I sit down and do at the beginning of every month. And you know what? I look forward to it.
"A budget is telling your money where to go instead of wondering where it went." ~Dave Ramsey
I have learned to budget and to enjoy it because I know it brings me something that I didn't have before: freedom. I am free from being desperate and worried about our finances because we are the ones who decide where our money is going every month. We've learned how to anticipate expenses and keep money tucked away to deal with them. And incredibly? Our budget not only allows us to live on the money we make—it allows us to give on the money we make. There is nothing better than knowing where you stand financially each month.
Here are three simple steps to budgeting:
Find out how much you are spending. This can be accomplished by looking over last month's bank statement. Where does your money go? Did you realize how much money you were spending?
Decide where you want your money to go. Think of this as "re-directing" your financial focus. Determine some goals for your money. Your number one goal should be to get rid of debt!
Create a budget for your household and stick to it!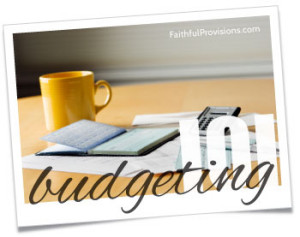 :: Discover my Budgeting 101 Series HERE to tackle budgeting one step at a time–plus, you'll get the details from my own personal budgeting journey!
The Personal Budget Spreadsheet
Need someone to walk you through budgeting? Check out the personal budget spreadsheet HERE that we've created for you. With easy-to-follow directions built in, it's like having a personal financial planner guide you through the process. You really can learn how to do this!
"We buy things we don't need with money we don't have to impress people we don't like." ~Dave Ramsey
Your Household Budget
Get ready to find out exactly where your money is going when you map out your household budget like this. If you've never done this before, you may be surprised to see where your expenditures are really adding up. Most people that I talk to tell me they are floored to find out how much they are spending on food. That seems to be one of the biggest shockers. But here's the good news: I have several free downloadable tools as well as articles that will help you learn how to save money at the grocery store.
:: Get started saving on your household budget HERE.

Whether you are new to couponing or a veteran, you'll find tips and tricks you can use for saving even more money in my new book, Saving Savvy.