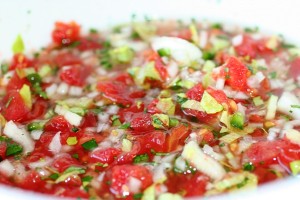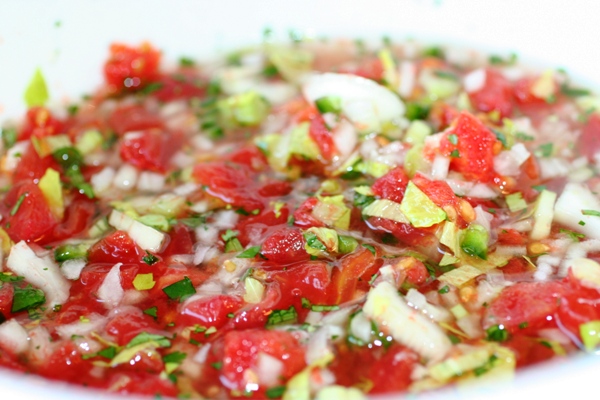 This week we celebrate Cinco de Mayo, the holiday observed by Mexico and Mexican-American communities to commemorate the Mexican victory over the French in the Battle of Puebla in 1862. My family will be celebrating this week with some of our favorite Mexican dishes! (Pictured above: Easy Salsa Fresca!)
Can you tell we LOVE Mexican food? There are a plethora of recipes here for you!
APPETIZERS AND SIDES
Black Bean Nachos
Homemade Guacamole
Chunky Guacamole
Easy Salsa Fresca
Spicy Black Beans
SLOW COOKER
Slow Cooker Chicken Tacos
Slow Cooker Pork Carnitas
POULTRY (CHICKEN & TURKEY)
Chicken Tortilla Soup
Chicken Enchiladas
Black Bean and Ground Turkey Tostadas
Taco Meat (Ground Turkey)
Black Bean Enchiladas
Black Bean Corn Salad Tostadas
Beef Empanadas
Fajitas in a Bowl
BEEF & PORK
Beef Enchiladas
Tacos Carnitas with Guacamole and Pico di Gallo
Pork Quesadilla
Baked Creamy Pork Tacquitos
Pork Carnitas
SANDWICHES, WRAPS, AND PIZZAS
Taco Salad (Try it with Taco Salad Dressing)
Black Bean Pizza
Southwestern Burritos
Homemade Flour Tortillas
=========================================
Have a favorite Mexican themed recipe you would like to share? Whether it is your own or someone else's link them up here. If you don't have a blog but want to share, you can up load a picture via the comment image uploader below.