I was trying to find a way to use the roasted red peppers I had before they went bad, and my hubby LOVES angel hair pasta, so this is what it turned out to be.  I love pasta, especially with lots of Parmesan!  This is SO simple.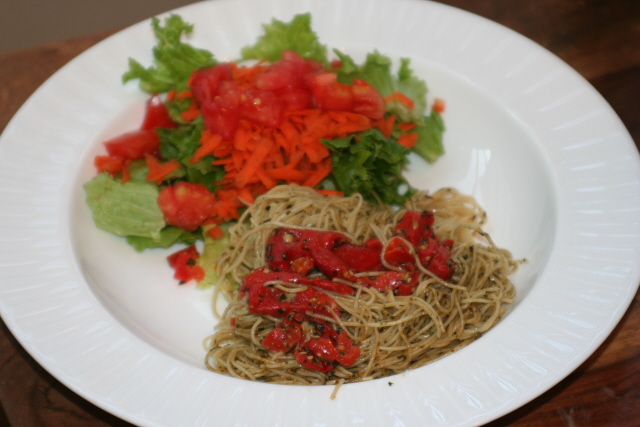 Roasted Red Pepper & Pesto with Angel Hair Pasta
angel hair pasta
roasted red peppers, sliced or diced
3-4 T of pesto ( I pulled mine out of the freezer from our harvest last year)
fresh Parmesan cheese
1.  Cook pasta according to package directions and toss with a little olive oil, to prevent sticking.
2.  Toss with pesto, peppers and garnish with cheese.
It's that easy!