I usually buy the big clam shells of organic spinach at Costco, so we have a lot to go through in a week.  Towards the end of the week I usually end up sauteing the spinach, because one meal will use most of it up, so none goes bad!
This is my favorite sauteed spinach recipe.
Sauteed Garlic Spinach
4 garlic cloves, sliced
1 Tbs olive oil
8 oz fresh spinach, washed
1 tsp balsamic vinegar
1.  Heat oil in pan on low and sautee garlic slices until they turn light golden brown.  (Do not burn these, keep it on low!)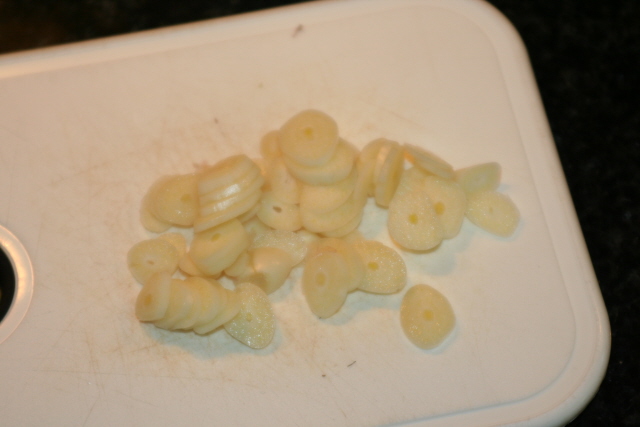 2.  Once golden brown, remove and sit on a plate.  Then add spinach into pan with remaining oil and turn gently until it is wilted.  Once wilted sprinkle with balsamic vinegar.
3.  Serve spinach with crunchy garlic chips on top!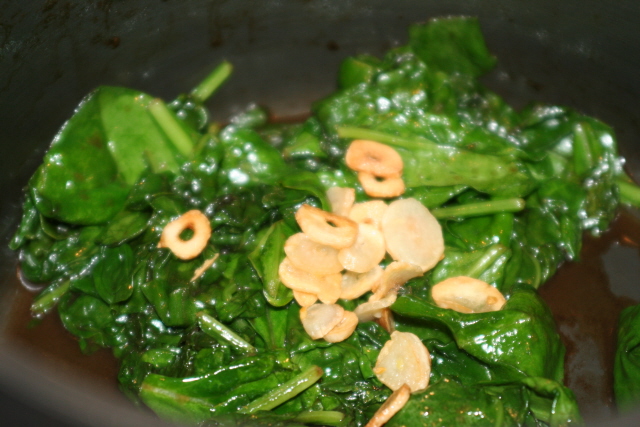 My favorite is to serve this with any kind of grilled meat!