I like to make these when I find Idaho potatoes on sale for about $1.99 for a 5-10 lb bag. This makes enough for about 8 people, so if you are a smaller family, I would recommend halving it and freezing one half.
*These go perfectly with my Marinated Pork Tenderloin and Chopped Green Salad with Chive Viniagrette.
For the best prices on your everyday grocery items, check out my *NEW* Free Provisions iPhone App or download the PDF version.
Cream Cheese Mashed Potatoes
5 lbs Russet potatoes, peeled and quartered
1 1/2 sticks butter (12 tablespoons)
8 oz. cream cheese (I used 1/3 fat)
1/2 cup milk (or half & half)
kosher salt and fresh ground pepper, to taste
Bring a very large pot of water to boil over high heat. While the water is coming to a boil, peel potatoes with a vegetable peeler. rinse and quarter.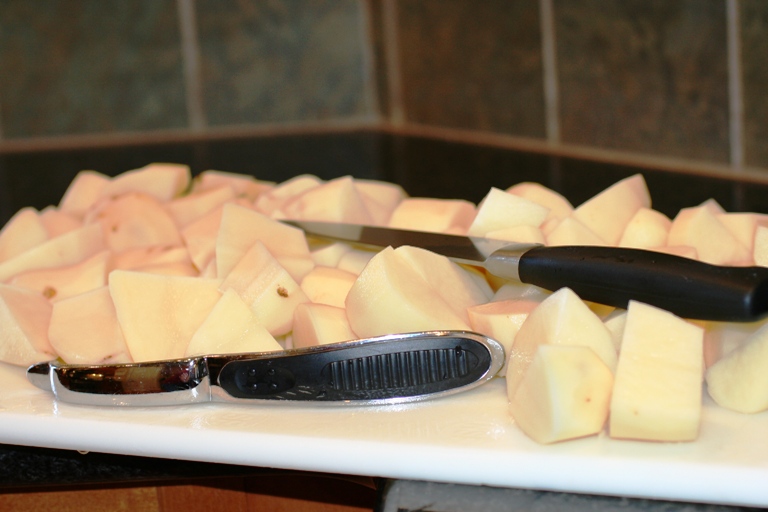 Put potatoes in the water once it is boiling, make sure you have plenty of water covering potatoes. Keep it at a full boil for about 15 minutes or until potatoes are soft. If you can put a fork into the potatoes and they easily come out, they are done. If they stick, cook them until they don't.
*Tip: If they are undercooked you will have lumpy potatoes.
Drain the potatoes and put back into the large pot. I use an oven safe pan (cast iron) so I just dirty up one pot.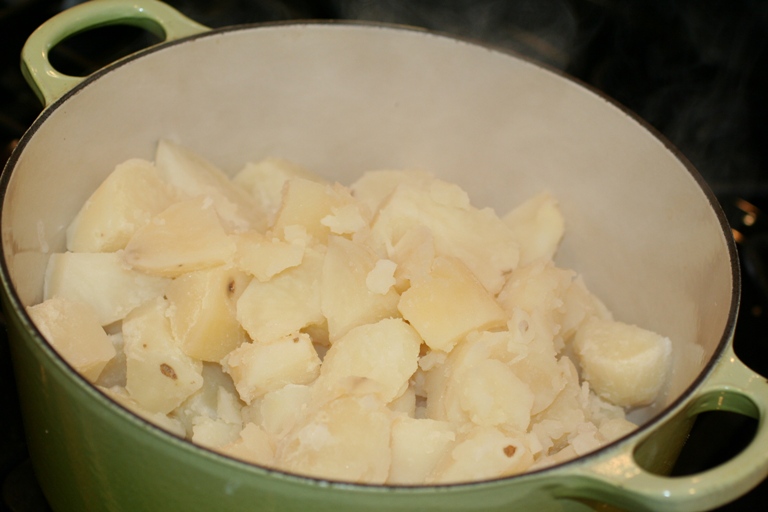 Using either a potato masher or a beater mash the potatoes. Add butter, cream cheese and milk and blend until creamy. Add salt and pepper to taste.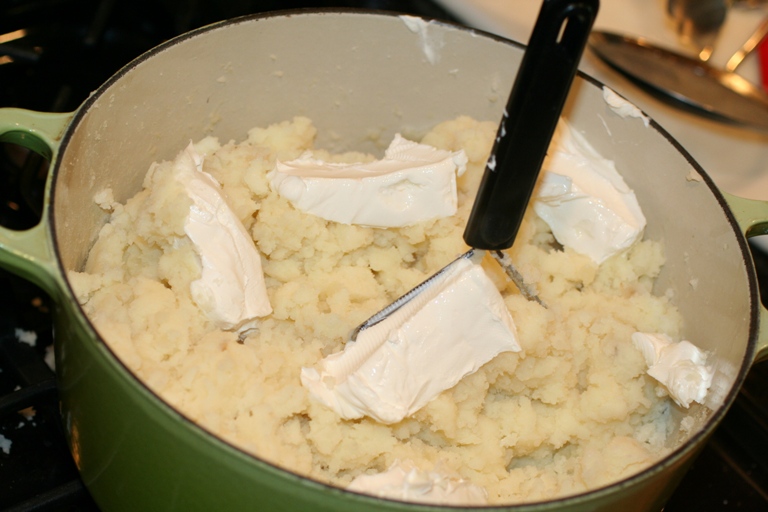 They should be creamy like the ones here, if you really want them to be creamy, use an electric mixer!
Once you have them blended, take a knife or spatula and smooth them out. Then pop them into a 350 degree oven covered with aluminum foil or a lid, for about 15 minutes to blend the flavors.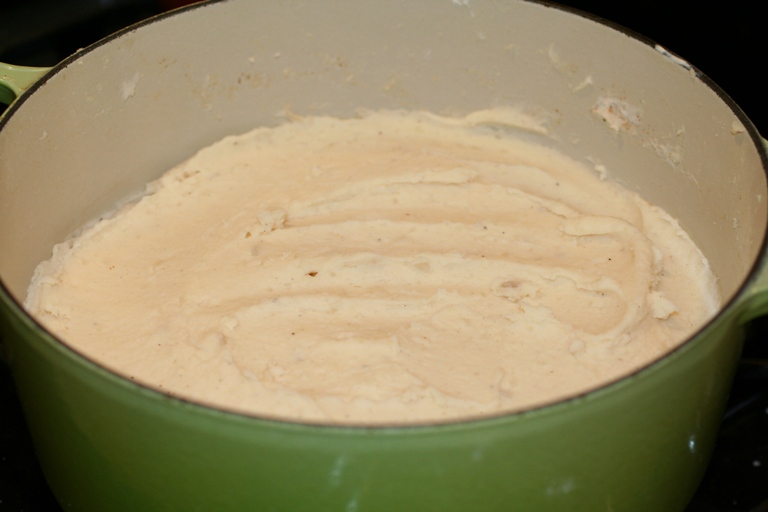 Print Recipe: Click on the green "print friendly" icon at the bottom of this post, and check "remove images" for a printable version.
Recipe developed by Kelly Hancock ©2010 Faithful Provisions. For personal use only. May not be reproduced, reprinted or distributed for capital gain without prior permission from Kelly Hancock.