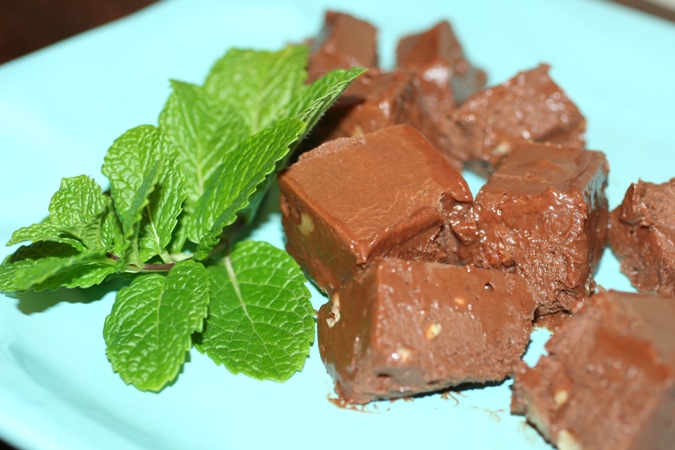 This is one of my favorite sweets!  My mom always made it growing up and it is super easy. I always end up making this early in December and cut squares to give as presents.  Whatever doesn't get eaten during Christmas gets put into the freezer. If you cover with wax paper, this keeps very well.
This was an easy homemade Christmas gift to add to my Freezer Cooking Day, see my posts here, here and here. Who doesn't like Fudge?
Creamy Chocolate Fudge
Ingredients
1-7 or 8 oz jar marshmallow creme
1½ cup sugar
⅔ cup evaporated milk
¼ cup butter
¼ tsp. salt
11½ oz milk chocolate morsels
6 oz. semi sweet morsels
½ cup pecans or walnuts
1 tsp vanilla
Instructions
In a pan combine first 5 ingredients, and bring them to a full boil over medium neat; stirring constantly, for about 5 minutes.
Remove from heat and stir in chocolate until it melts.
Stir in nuts and vanilla.
Pour into aluminum foil lined 8×8 inch square pan.
Chill in refrigerator until firm, about 2 hours.