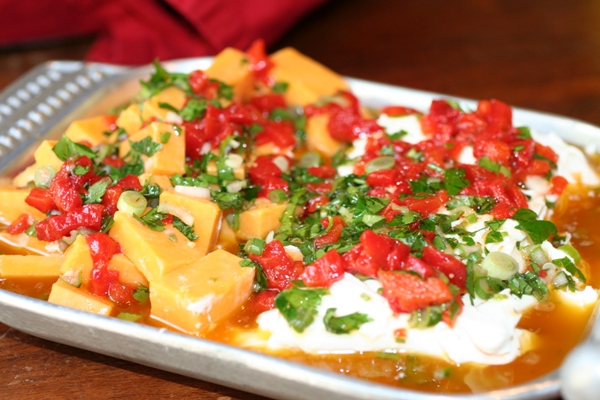 New Year's Eve offers us one last opportunity to create something deliciously indulgent before we go after those goals, right? Pictured above is my absolute, hands-down favorite appetizer: Marinated Cheese. It is simply spectacular.  Visually appealing, great taste textures, and you will love its tangy and sweet flavors. Here are more of my favorite recipes for appetizers:
Dip Recipes
Nachos
More Easy Appetizer Recipes
How about you? What are your favorite appetizers? What are your family and friends looking forward to? Please share your favorite Appetizers Recipes with the Faithful Provisions community below.
============================
Have a recipe you would like to share either on your blog or elsewhere? If so, post the link below so that all the Faithful Provisions readers can easily find it. Be sure to make it easy to navigate by linking directly to your recipe post. Links going to the homepage of your blog or any other part of your blog besides the direct link to a recipe will be deleted. Posts promoting affiliate and referral links will be deleted.
Tip: Post the recipe name you are linking to in the link title. For example, Sausage Balls. Also, be sure to pick the matching image, it makes it so much easier to visually find the recipe you are looking for!