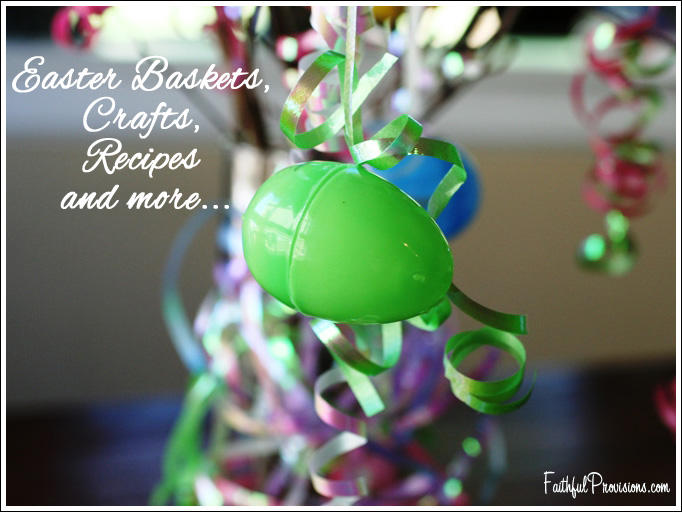 Looking for Easter ideas and fun things to do with your family this weekend? I've got great Easter basket ideas, Easter crafts ideas, Easter dinner recipes, and even things you can do at the last minute! Life does get hectic, especially with kids' spring sports beginning this time of year too. But don't worry! I've got tons of articles listed for you here so that you can enjoy a special Easter with your family.
Easter Ideas
:: Find more great Easter Ideas HERE.
Easter Basket Ideas
These posts are loaded with great options for children of all ages.
:: Find more Easter Basket Ideas HERE.
Easter Crafts Ideas
Easy Easter craft ideas can still be pulled together last minute! How about:
FREE Printable Lapbook crafts:
:: Find more Easter Crafts Ideas HERE.
Looking for Easter Dinner Recipes? Find them HERE.
I'd love to know what you are pulling together last minute for this weekend. Sometimes that's when I get my best ideas! Please share!