This is a super easy hollandaise sauce recipe that you can make in your blender. I know what you're thinking: Hollandaise sauce, easy? But when you use the blender (yes, the blender!), you will be surprised and thrilled at how simple this hollandaise sauce really is.
*Scroll down to use print recipe feature and add to your Recipe Box.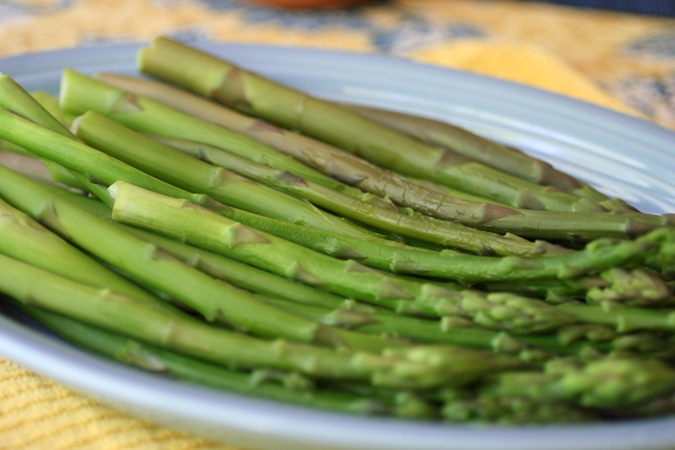 While you might think of just holidays for this sauce recipe (My mother in law made this for our Easter brunch and it was delicious), you can use it any time over steamed vegetables like asparagus, fish, or your favorite Eggs Benedict recipe.
There are only five ingredients, all of which you will probably already have on hand. So why not try this hollandaise sauce? Blender, suit up!
What is your favorite way to use Hollandaise sauce? I love it over fresh steamed asparagus.
Easy Hollandaise Sauce Recipe
Ingredients
3 egg yolks
½ lemon, juiced
½ teaspoon salt
Dash cayenne
1 stick unsalted butter, melted
Instructions
Put egg yolks, lemon juice, salt, and cayenne into a blender until smooth. Then slowly add butter into egg mixture until creamy.
Pour over steamed asparagus or your favorite Eggs Benedict recipe.
Recipe developed by Kelly Hancock ©2010 Faithful Provisions. For personal use only. May not be reproduced, reprinted or distributed for capital gain without prior permission from Kelly Hancock.