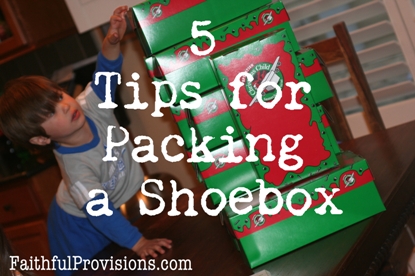 If you're looking for Christmas box ideas for Samaritan's Purse, I have several for you here, all of which are small in size but big on fun. Plus, I've got a few packing tips to be sure you fill your box leaving no wasted space.
"It's not how much we give but how much love we put into giving." ~Mother Teresa
Christmas Shoebox Ideas
Christmas shoebox ideas like small toys and fun items will be welcomed by any child who opens your box. Think about low-tech options that children have loved over the years–toys that don't require batteries, just imagination.
Slinky
Silly Putty
Mini Etch a Sketch
Cars and Trucks
Rag dolls
Stuffed animals
Please remember that the children who are receiving the Operation Christmas Child shoeboxes have some serious needs in their lives. Besides just toys, be sure to include some items that can be used for school and personal hygiene.
Crayons
Pencils/sharpener
Tablets
Washcloth
Toothbrush/toothpaste
Soap
Flip flops
Small bowl
Spoon
Check out my FREE printable list of 101 Ideas for your Christmas Shoeboxes HERE. You'll find gifts for all children, plus suggestions for the older boys' and girls' boxes.
5 Tips for Packing Christmas Boxes
After packing lots of Christmas boxes over the course of several years, I have found there are some tips and tricks to getting the most out of the square footage of a shoebox!
Roll the washcloth tightly. (You can even include a thin fleece throw by rolling it up.)
Put the biggest items in first, then work around them with smaller things.
Get a plastic soap container for the soap (like what you use when you travel). This will be another container that the child can keep.
Pack a small plastic bowl with a lid and spoon. Put hard candies inside bowl.
You can unwrap the hard candies from the plastic bag they come in. They will still be wrapped individually. Add these in last to your box, so they can settle into any empty spaces.
"You can give without loving, but you cannot love without giving." ~Amy Wilson-Carmichael
:: Don't forget to write a letter for your Operation Christmas Child box and include it with all the gifts!