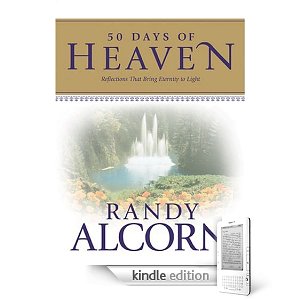 Download a FREE copy of 50 Days of Heaven
by Randy Alcorn. I have read this and it is a great book!
This ebook is specifically for Kindles, but checkout the links below to read it on multiple devices.
Thanks, Christian Clippers!
====================
Don't Have a Kindle? Checkout the following FREE applications to read Kindle ebooks.
FREE Kindle Blackberry App
Amazon is offering a free application to load on your Blackberry to read Kindle books from! Be sure to download yours for free now.
FREE Kindle for PC
Download a FREE application to read Kindle books on your PC.
Free Kindle for iPhone
Now there is an app you can download to read Kindle's on your iPhone.
:: Find many more FREE ebooks here.