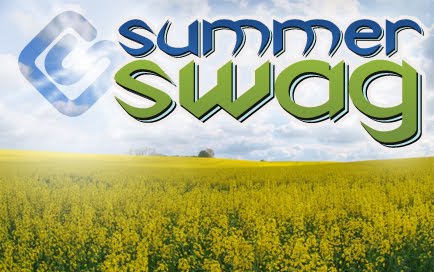 If you have been following me long, you know how much I love the benefits of using Swagbucks. This week is going to be a great opportunity to get started AND win some great denominations to up your totals.
Here are two ways to earn more Swagbucks:
Monday – Every 7th win on Swagbucks will be a 25 SwagBill!
Starting Monday, Swagbucks will be highlighting a different bill every day – BIG bills, too. As an added bonus, every day the featured bill will be awarded to every 7th win on Swagbucks! On Monday, that bill will be the 25 Swag Buck bill.
::  Read more to learn how to Make the Most of Swagbucks and Gift Cards.
====================
How to Get 50 Swagbucks:
(for brand new sign-ups only)
1.   Sign-up for Swagbucks by registering with your name.
2.   Enter the SwagCode: SUMMEROFSWAG in the blue box (yes, it's case sensitive) it will add 20 Swagbucks to your account.
3.   You'll also get 30 Swagbucks as a new member, this is the normal promotion
4.   This gets you a total of 60 SWAGBUCKS to get you started!
5.   Now start using Swagbucks as your search engine and win more!