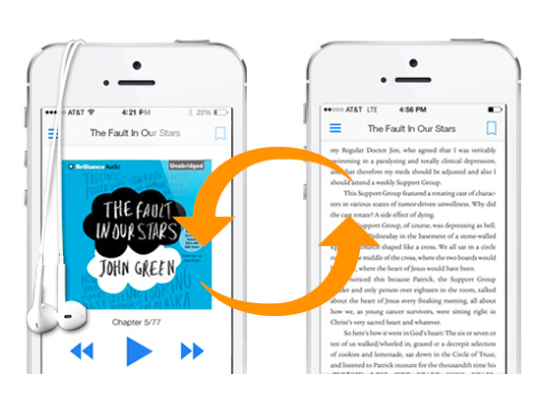 We listen to ALOT of audio books around here. Usually we pick them up from the library, but when they are out or don't have my favorite narrator, I seek out other opportunities to grab a good one on a budget or free. Thanks to Sarah MacKenzie over at Read Aloud Revival, we can now take advantage of the audio books on Audible without paying the monthly $14 subscription price!
NOTE:  You don't have to have an Audible subscription for it to work. Simply download the free Kindle app to listen to your audio book, even without an Audible membership. 
How to Get Your Audio Books Without Audible Subscription
Here is all you do to grab your audio books without having to have an Audible subscription:
For instance, right now The Adventures of Huckleberry Finn is FREE on Kindle and if you "buy" it you can get the audio book version for just $.95!!
  Then under the box (see image above), click on "add Audible narration to your purchase for $0.95".
  Download the Kindle App to listen to your Audible Narrations, learn how here.
More Audio Book Deals
There are a few audio book discounts currently available that you can grab, here are the two I have seen, but I bet if you look through FREE Kindle versions of the classics you will find more!