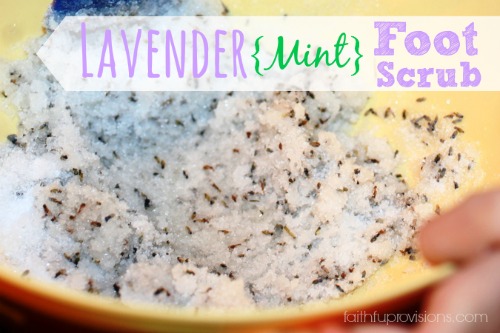 This past weekend my little sister got married!  I have two sisters so my other sister and I decided to make a special gift for her.  She loves using all natural products and greatly values anything handmade.
So my youngest sister and I set out to make her a gift basked filled with all natural skincare products.  Now as a disclaimer, it wasn't the most economical route to go if you don't keep these items on hand.  But, it is a better plan than buying all natural products that are packaged. So, once you have all the ingredients on hand in bulk, you can very inexpensively and quickly make your own supply of gifts…or a nice stash of your own.
What made this even more fun was that we included Ainsley and even made extra for ourselves. This turned out to be a fun and fruitful afternoon. I was absolutely amazed at how easy it was to make your own skincare products.
I think  my all time favorite product to work with is lavender.  We used dried lavender and lavender essential oils, I could have smelled that all day long. That is the best part about making your own skincare products: You can use whatever scents you like.  Some of my favorites are lavender, mint, lemon, tangerine, and vanilla.
To start your own collection of products to make homemade skincare, here are some items you might want to find on sale and keep on hand:
Here is the recipe for one of the products we made for her gift basket, Lavendar Mink Footscrub (adapted from Vintage Remedies).
Lavender Mint Foot Scrub (or Bath Salts)
Ingredients
1 cup sea salt, finely ground
1 cup Epsom salt
½ cup grape seed oil
2 tablespoons dried lavender buds
6-8 drops spearmint oil
6-8 drops lavender oil
Instructions
Mix all ingredients until well coated.
Scoop into a glass jar.
Label and tie with raffia or ribbon to decorate.
Check out the recipe for Lemon Mint Shower Gel HERE.
What are your favorite homemade gift ideas?  Be sure to post your ideas and recipes either in a comment below, or link the recipes and posts you find in the Inlinkz area below.
============================
Have a recipe for homemade skincare products you would like to share either on your blog or elsewhere? If so, post the link below so that all the Faithful Provisions readers can easily find it. Be sure to make it easy to navigate by linking directly to your recipe post. Links going to the homepage of your blog or any other part of your blog besides the direct link to a recipe will be deleted. Posts promoting affiliate and referral links will be deleted.
Tip: Post the recipe name you are linking to in the link title. For example, Foot Scrub. Also, be sure to pick the matching image, it makes it so much easier to visually find the recipe you are looking for!