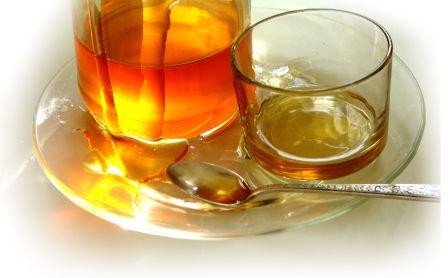 Guest post from Calie Shackleford of Broccoli Cupcake.
Coming off one of the worst colds I've had in years, I feel compelled to start with the disclaimer that I do believe there is a time and place for medicine. I'm not suggesting anyone avoid the doctor or necessary prescriptions. However, there are lots of great, natural options available that have helped our family treat all the nasty symptoms that come with colds and allergies. These tricks and tips have been passed down from chiropractors, pediatricians, and family members, and we've used them all.
Avoid Sugar
One of the best things you can do for your immune system is to avoid sugar. I know cutting sugar out all together is virtually impossible, but when reaching for something sweet this cold season remember this: Eating just one teaspoon of sugar can make your immune system up to 50% less effective at fighting germs for 2-3 hours after consumption. Inevitably, we will all end up treating ourselves or someone else for a winter bug.  If and when that happens, try some of these natural remedies.
My Favorite Natural Remedies
Probiotics
Did you know that 70% of the immune system resides in our digestive system? Probiotics restore microflora (good bacteria) in our guts.  They are especially useful after antibiotic treatments (which kill good and bad bacteria), but can also help regulate bowel movements, boost the immune system, and protect against illness.  We take this daily.
Vitamin D
Vitamin D is another supplement we take daily. I love it for its ability to ward off illness, boost our moods, reduce the risk of cancer, quell inflammation, and much more.
Neti Pot
One of the greatest resources for stuffy noses and overall sinus health is a Neti Pot.  If you've never tried one, you can find Neti Pot video tutorials on YouTube. It's basically a small pot filled with warm, salty water that helps flush out your nasal passages. It rinses the junk out, and with it, bacteria and/or allergens (pollen, dust) that might be irritating the nasal passages, relieving discomfort and aiding in the healing process.
X-Clear (and Saline)
Both are great options for sinus infections, stuffy noses, and even dry noses.  These keep the nasal passages moist, thin the mucus, and rinse the junk out.  Xclear is especially effective because it's made with a natural sugar (xylitol) that loosens everything, keeping bacteria and allergens from sticking in the nasal passageway.
Silver Shield (aka. Collodial Silver)
Silver Shield is one of our go-to products for treating all bacteria and viruses at the first symptom (think sore throat, ear ache, etc.). I've even used it in gel form to relieve itching from bug bites and prevent infection in cuts.  We buy it online from Nature's Sunshine, but you can get a version of it at Whole Foods or even at Amazon.
Vira Clear
This homeopathic, alcohol-free syrup claims to shorten the duration and reduce the severity of upper respiratory tract infections. Vira Clear can be used to treat coughs, congestion, and sore throats, and it's even helped our boys manage croup symptoms when started early.
Honey
Our pediatrician actually recommends honey for calming coughs.  He told us recent studies found it was more effective than most cough syrups.  Buckwheat honey is supposed to be the best, but it's thick and doesn't taste as sweet as other honey varieties. (Two to try: Gunter's Pure Buckwheat Honey and Raw Buckwheat Honey (Paste) from Y.S. Organic Bee Farms.)
Ear Infection Tip:  When an ear infection strikes in the middle of the night or over the weekend, try this chiropractor recommended treatment.  Drip 1-2 drops of hydrogen peroxide into the infected ear (this helps break up the infection.)  Wait until it stops fizzing then drop in 1-2 drops of silver shield and wait for it to drain in.  This will help with the infection.  We've used this several times with our boys and it cleared the infection up before we needed a prescription.
Source:  Everyday Stock Photos
What natural remedies have worked for you? Please leave any tips or thoughts around using natural remedies to heal the common cold or other ailments.
About Calie at Broccoli Cupcake:
Calie Shackleford is the author of Broccoli Cupcake; a blog dedicated to inspiring her family, friends and followers to adopt healthy, green lifestyles.  She began blogging in 2009 to share her personal wellness journey, and has worked with leading brands such as Nintendo and GE Appliances to introduce healthy new products to readers. She has served as a health and wellness resource and freelance writer for various media outlets including Fox 17 Tennessee Mornings, Yoga Journal and SavvySource.com. Drop her a note via Twitter or Facebook.  She'd love to connect with you!