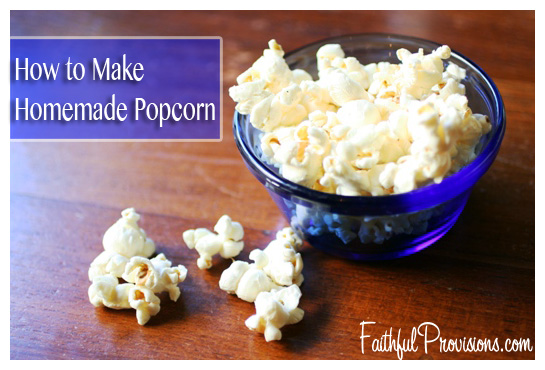 This is our favorite afternoon snack. The kids love it best with real butter, melted and drizzled over the top, and lots of it!
*Scroll down to use print recipe feature and add to your Recipe Box.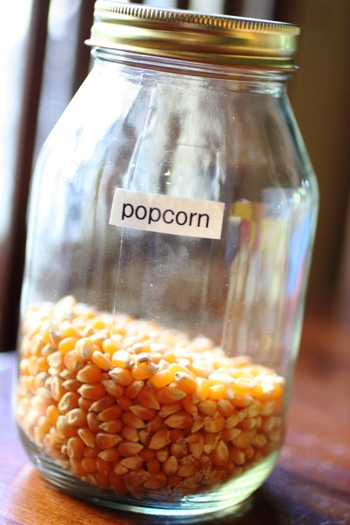 Corn kernels are something I keep on hand at all times. We even pull this out for dinner in a pinch. What a good dinner!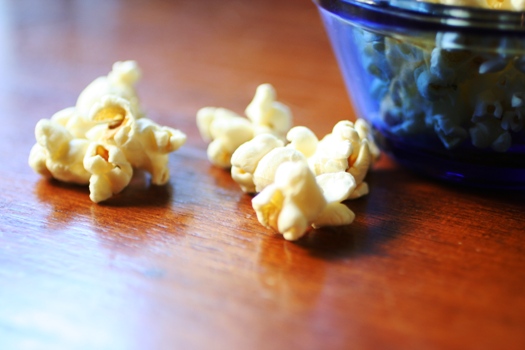 Now if you want to make this a little more gourmet for adults, heat the oil in a small sauce pan with a couple of sprigs of fresh rosemary.  Then discard the rosemary and pour that oil over it, instead of the butter.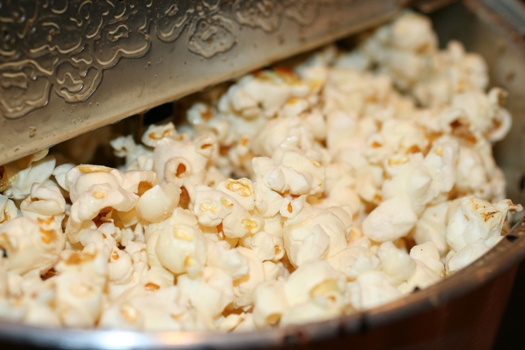 There are two different ways you can do this, you can use a medium to large sauce pan to cook the corn, or you can get a stovetop popcorn popper, like this one I have here.
Homemade Popcorn Recipe
Ingredients
4 tablespoons oil (canola or olive)
½ teaspoon salt
¾ cup corn kernels
3 tablespoons butter, melted
Instructions
In a large saucepan (5 quart), add the oil and corn kernels.
Turn the heat to medium, cover the pot with the lid slightly off, so that it is NOT on perfectly tight.
Let the corn kernels begin to pop (after a minute or two).
Once the popping has almost stopped, remove the pot from the heat.
Transfer the popcorn to a large serving bowl and drizzle with melted butter and salt as desired, tossing well to combine.
You might also like:
See all my Recipes for Appetizers HERE.