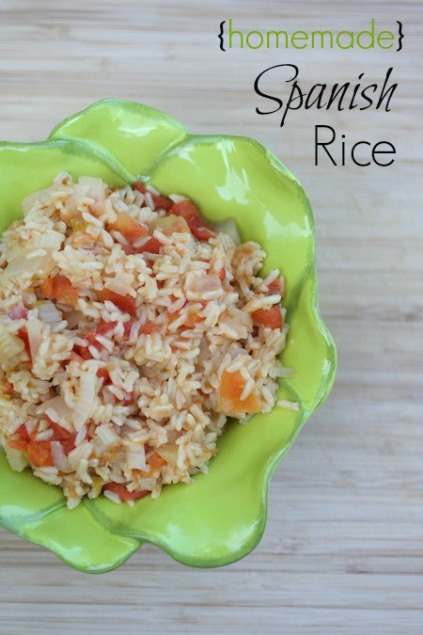 So, I am a little sick of the pouched rice and have been on the hunt for a good homemade Spanish rice alternative. After a few failed attempts, (I love to tinker in the kitchen, so many ideas don't really pan out!) I think I have a winner. This is super simple, healthy and freezes perfectly for future meals. I hope you enjoy it.
Be sure to try these Homemade Refried Beans with your Spanish rice!
Spanish Rice
Ingredients
1 cup whole grain rice
2¼ cups chicken broth
½ cup celery, diced
1 onion, chopped
1 can diced tomatoes
½ can tomato paste
1 teaspoon cumin
½ teaspoon onion powder
½ teaspoon garlic powder
½ teaspoon salt
Instructions
Add all ingredients into a medium sauce pan, bring to a boil.
Once boiling, reduce to simmer for 35 or 40 minutes, until liquid is absorbed.
Try this as a side dish with any of these recipes:
Find more great recipes in my Recipe Box on Faithful Provisions!