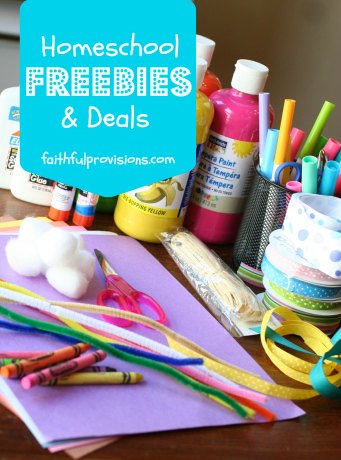 Here are the Top 10 Homeschool Freebies of the past week. This list is brought to you by Jamerrill of FreeHomeschoolDeals.com
Here are the top 10 homeschool freebies from FreeHomeschoolDeals.com!
Click here for additional homeschool freebies!
Our special thanks to Jamerrill Stewart for compiling these. You can find more great homeschool freebies every day at Jamerrill's blog, Free Homeschool Deals.