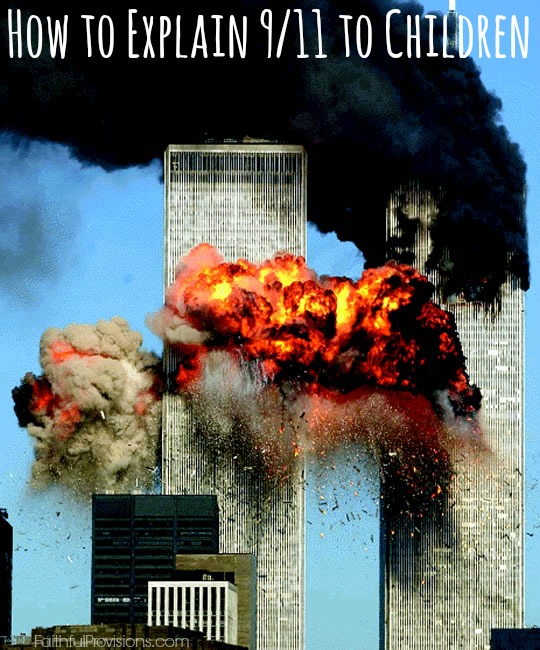 Where were you on September 11, 2001?
Most people can tell you in great detail where they were.
I was at home. Back then, I was still single. I worked from home, but I was actually about to leave the house when I looked over at the television where The Today Show was on. I saw the first tower get hit, and I couldn't believe it. After that, I literally couldn't leave my house. I wanted to leave, but I was glued to the event: watching it unfold, watching the towers collapse, watching the world we all knew fall apart right along with them.
I really wanted to go to my dad's house, so I could be with someone else. But then there was the news of the Pentagon, then Flight 93. I kept thinking, Where is there a safe place to go? What's going to happen next?
I wasn't strong in my faith back then. I was just on the verge of coming back to Christ—and that would happen a few months later before I met my husband. I remember being overcome with sorrow, and I remember the fearfulness that began to dominate our country–personally and corporately. I don't know about you, but I have a hard time watching everything being played back.
I want to remember those who died.
I want to honor them, their lives, and their families.
But it is so hard to relive it.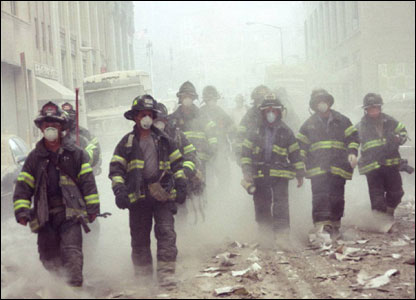 It's also hard to explain it.
I'm wondering how to talk to Ainsley and Garrett about 9/11, what it means, and how to process it for them. As Christians, my husband and I want our kids to understand what happened that day, God knew that all these things were going to happen. He wasn't surprised.
I don't have all the answers, but my kids already know that. So, I tell them that even though I don't know, God does know. He is our rock and our salvation. Right now, we live in a fallen world, and these things will continue to happen. One day, though, we will live in a perfect world with Jesus, where nothing like 9/11 will ever happen.
I have learned that the best way to process events like this with kids is to just let them talk. Listen to their concerns and fears. Then, remind them of all of God's many promises, his love for us, and that we have an eternal destiny. No matter what happens on this earth, we are promised eternity with him in heaven. He is in control of it all.
Read scripture to them and pray over them. Pull out your Bible and read to them all of God's promises and faithfulness. Hide God's Word in their heart, give them verses to memorize and help them with it when they rise up in the morning and before they go to bed at night. There is nothing more powerful than His Word.
In you I trust, O my God. Do not let me be put to shame, nor let my enemies triumph over me. No one whose hope is in you will ever be put to shame, but they will be put to shame who are treacherous without excuse. (Psalm 25:2-3)
Can anything ever separate us from Christ's love? Does it mean he no longer loves us if we have trouble or calamity, or are persecuted, or hungry, or destitute, or in danger, or threatened with death? (As the Scriptures say, "For your sake we are killed every day; we are being slaughtered like sheep.") No, despite all these things, overwhelming victory is ours through Christ, who loved us. (Acts 8:35-37)
I well remember them, and my soul is downcast within me. Yet this I call to mind and therefore I have hope: Because of the Lord's great love we are not consumed, for his compassions never fail. They are new every morning; great is your faithfulness. (Lamentations 3:20-23)
How do you explain 9/11 to your kids? What are some of the conversations you've been having with your kids this weekend?
Photo credits: 9-11 Pictures, Kevinwebb 22.com, Behind Blondie Park
Faithful Provisions remembers the heroes of 9/11. May they rest in peace.