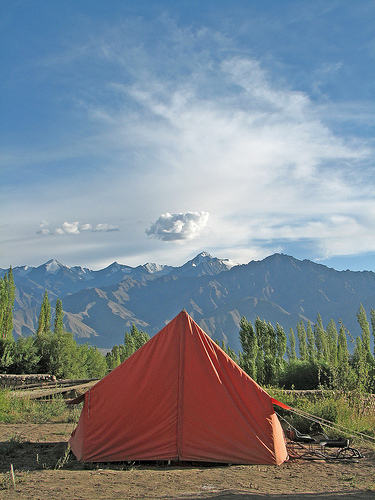 My family has recently been looking into how to go camping on a budget.  We have never gone before, except for last night in our back yard. The kids and us had a blast and can't wait to get some gear together and head out to a nearby campground. Since this is our first time and camping gear can get quite pricey, I would love to hear your ideas on how to go camping on a budget.
Here are some questions I would love your input on:
Necessary Camping Supplies – best places to purchase, best products, etc
Fun Family Activities – any fun things to do that you and your family make as camping traditions?
Favorite Camping Food and Recipes – other than the traditional s'mores and hot dogs, any ideas on what to bring for food that is easy and inexpensive (healthy would be nice too!)
Camping Checklist – any must have items that you think make camping more fun that a newbie might not thing of?
I can't wait to hear your ideas and experiences around camping. It is something we can't wait to get out and do with our kiddos, hopefully next week!