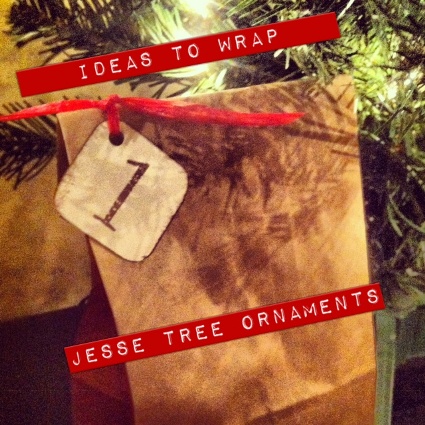 Here is a really easy, fun and inexpensive way to wrap your Jesse Tree ornaments, whether you have handmade ornaments to swap,  you are using printables or you buy them. The whole family helped decorate the bags and days of the month labels, and my hope is to put them away into a box and reuse them next year. We'll see how they fare throughout the month.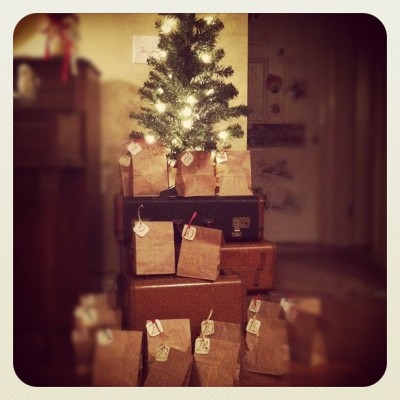 Ideas to Wrap Your Jesse Tree Ornaments
The main thing I wanted to do was have a number on each ornament wrapping so the kids could go under the tree each day and easily pick out the ornament. I love this idea I found on Pinterest to use crafting supplies I have around our home. Now, as a disclaimer, I used to be a big scrapbooker the year my daughter was born and most of thee items I used have been in the closet for close to six years! I pulled them out to get the look I wanted below, so try to use things you have on hand. I ended up using stamps to create the numbers.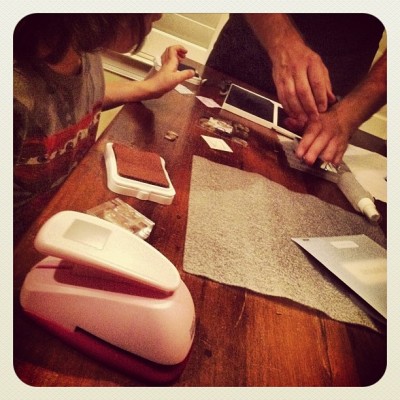 We made ours a family affair, yes even my husband participated! Here is what we did: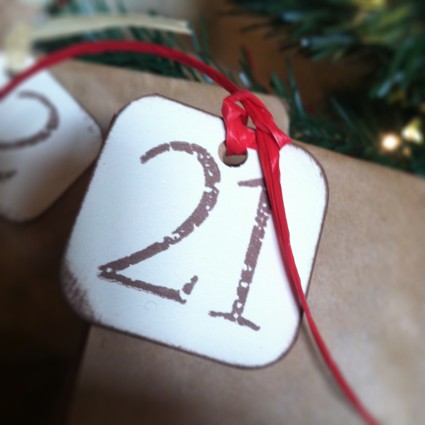 Labels.  I used square 2 inch pieces of cream card stock and I rounded the edges. Then I took a cute stamp and stamped all 25 numbers out. (The kids helped with this.) You can find an inexpensive number stamp set at your local craft store. To give it a little extra oomph, I took the edges of the card stock and ran it along the stamp pad to make it look weathered. Then we made a hole punch to thread the ribbon through.
Ribbon.   I love raffia, so I used a combination of red, green and natural color raffia, but I only used a very small amount. Just enough to tie it to the bag.Use whatever ribbon, string, or twine you have on hand. Make it your own.
Wondering what is a Jesse Tree? Learn all about the meaning of the Jesse Tree HERE.
Bags.   After searching all the craft stores, I realized the most economical way to wrap these was in a paper lunch bag. At my local grocery store I found a package of 50 for just $1.99. That way if they get destroyed I am not out anything. Wrap each ornament in a pretty color tissue paper , so that when they pull them out it will be just like any "present", also the extra padding will keep glass ornaments from breaking.
Finishing Touches. Once you have all your pieces, fold the paper bag in half, and take a hole punch to the top left corner (like the picture above). Then thread your ribbon first through the back of the bag hole and then through the date label. Do a double tie to secure the label to the bag.
Find more on all the ornaments that came from my Jesse Tree Ornament Exchange HERE.