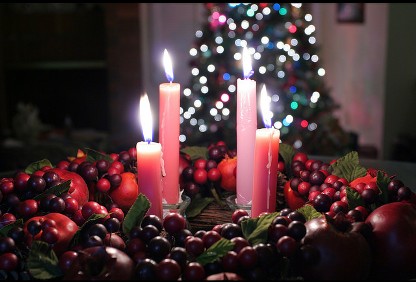 Lighting the Advent candle may have been something you loved to do as a child. It is such an integral part of the tradition of Advent, and it's something we look forward to every night that we celebrate. Did you know that the candles of Advent each have a significant meaning?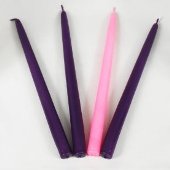 Traditionally, you'll need candles that are purple, pink, and white. You can purchase your candles at any crafts of discount store, but they also come in sets of exactly what you need HERE. You'll need 3 purple candles, 1 pink candle, and 1 white candle.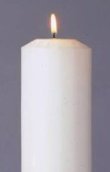 Typically, you'll want to use taper candles for the purple and pink, and use a pillar candle for the white one in the center. The purple and pink candles surround the white candle, which is placed in the center and is not lit until Christmas Eve.
The candles are lit in the order of: Purple, purple, pink, purple, and finally, white. This is what each of the candles mean:
1 – Purple –The Candle of Hope – This candle reminds us that God keeps His promises. He promised a Savior, and He sent one.
2 – Purple – The Candle of Preparation – This candle reminds us to be prepared to receive the Lord.
3 – Pink – The Candle of Joy – This candle remembers the multitudes of angels that joyfully announced the birth of Christ.
4 – Purple – The Candle of Love – This candle represents the love of God. It was out of His incredible love that God sent His only Son Jesus.
5 – White – The Christ Candle – When this candle is lit on Christmas Eve, it symbolizes Jesus Christ, the Light of the World.
The candles are each placed in an Advent wreath, which is itself rich in symbolism and meaning. Learn more about the Advent wreath HERE.
:: Learn all about the meaning of Advent on Faithful Provisions.