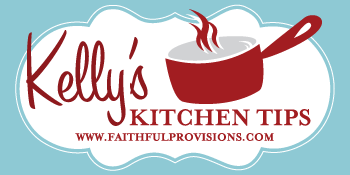 One of my absolute favorite things are sauteed peppers and onions. I just don't like having to pull everything out to make them. I mess up a pan, a cutting board and have to put everything back each time I want them at lunch. For dinner it isn't as big of a deal, but to do all that for lunch is more work than I am interested in doing.
Want to eat a healthy and tasty a lunch, without all the fuss? Here is how I do it.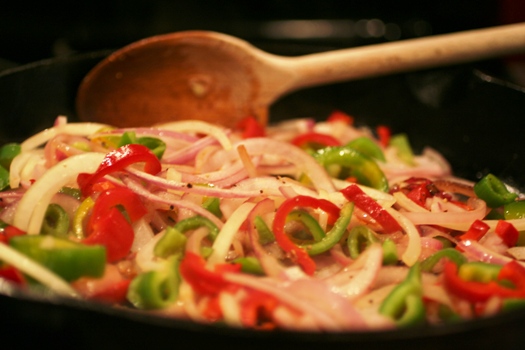 Batch Cooking
Anytime you make something you would like for another meal, batch cook it.  That means double or triple the recipe and save what you don't use for another recipe later in the week.
The nights that I plan on making Fajitas, I will double my batch of peppers and onions and then use them for making another dish for lunch the next day. I can make anything from grilled sandwiches, to chicken quesadillas with peppers and onions or adding them to my Greek Chicken Pita sandwich.
Flash Freeze for Convenience
To make it even easier I pull frozen pepper strips from my summer flash freezing packets. I throw them into a cast iron skillet with the onions, a little oil, salt and pepper and it is good to go.  Sometimes I even add some mushrooms if I have them in the freezer too.
::  Be sure to checkout all Kelly's Kitchen Tips.