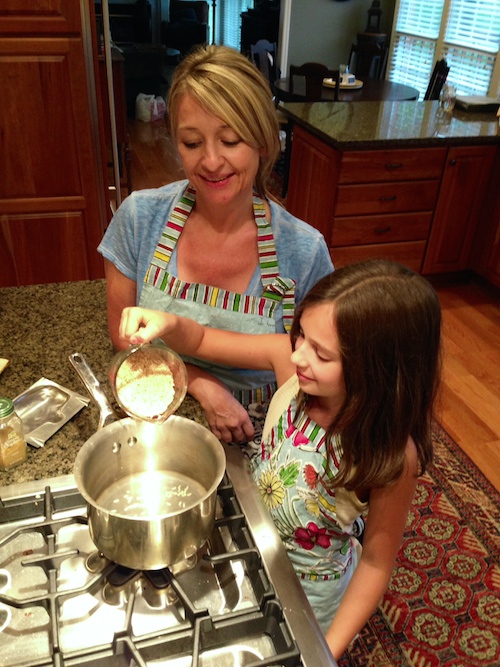 I don't know about you, but getting my kids to eat new and healthy food can sometimes be a challenge. I have found the best way to overcome that obstacle is to get them involved in the kitchen! When my kids help with a meal, they are much more likely to try new things and make healthier choices. They naturally want to try what they have made with their own hands.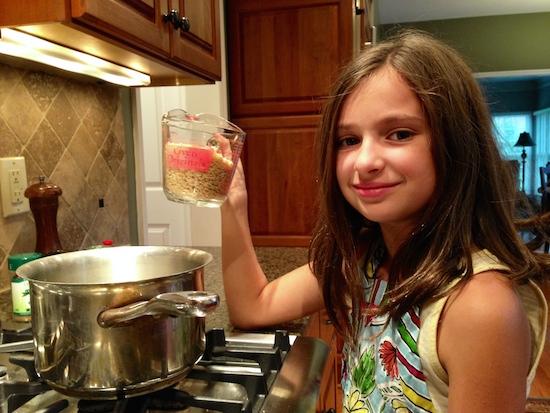 This Kid-Friendly Bean and Rice Stuffed Burrito is super simple, tasty and you can incorporate your favorite add-ins to make it your own. For my kids, the best part is putting the toppings in. I like this with just rice and beans because it makes for a simple budget-friendly meal, but you could even add things like grilled chicken or steak.  The sky is the limit!
I think this would be a great recipe to enter into The Ben's Beginners ™ Cooking Contest because you could make it so many different ways! I would love to hear your favorite way to spice up a burrito.
Kid-Friendly Bean & Rice Stuffed Burrito
Instructions
Place rice, water and spices into a medium saucepan and cover. Bring to a boil.
Reduce heat and simmer for 30 minutes or until water is absorbed. Fluff with a fork.
On each plate, lay out a warm tortilla.
In a line down the center, layer 2 tablespoons beans first, then sprinkle 2 tablespoons rice, and generously top with remaining ingredients. Repeat for each burrito.
Fold over edges and roll up. Lay seam side down on plate to keep it together.
Serve with fresh fruit.
Enjoy!
Cooking with your children makes for a great beginning! Visit www.UncleBens.com and click on The Ben's Beginners™ Cooking Contest page to learn more!
This is a sponsored conversation written by me on behalf of Uncle Ben's. The opinions and text are all mine.