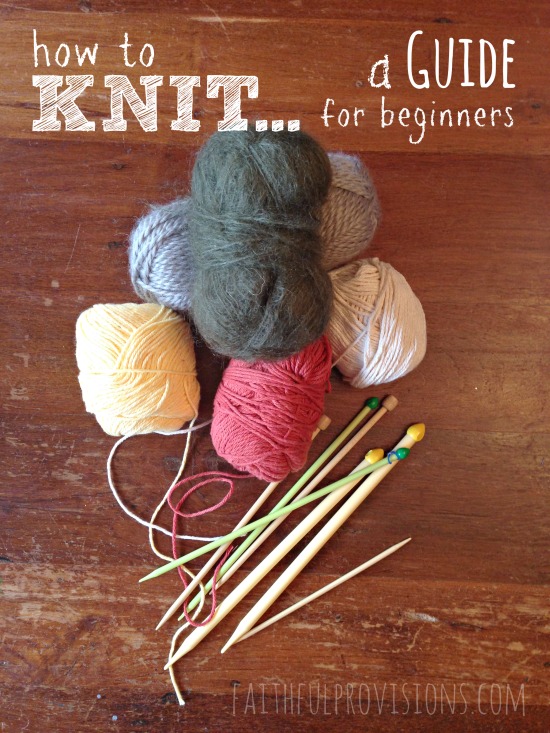 If you have been following me on Instagram or Facebook for a while, you've probably noticed all the knitting projects I have been working on.  What you might not know is that I've only been knitting for a few months.  Seriously.  It's been less than a year, but I am hooked!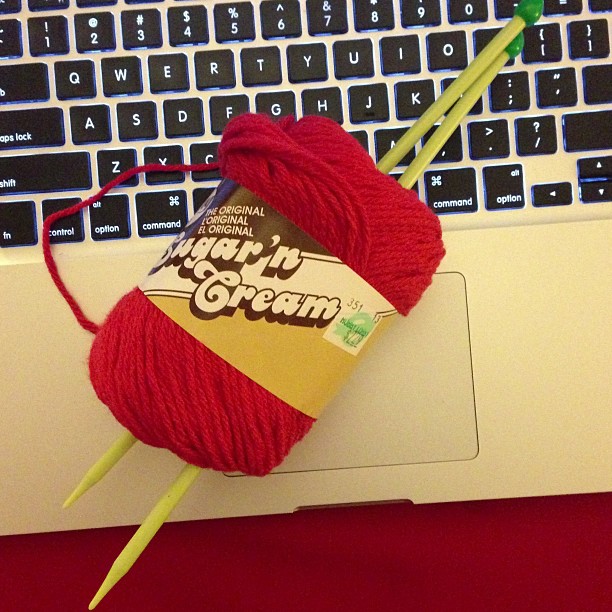 I was first introduced to knitting by my sweet friend Edie over at Life In Grace when we traveled to Nicaragua with Compassion. She gave me a set of needles and a ball of yarn and taught me how to knit.  Honestly, that might be one of the best gifts a friend has ever given me.  The joy of learning a new craft and being inspired by others certainly is quite a gift.
Can I tell you how rewarding it has been to knit? I absolutely LOVE having something to give my loved ones.  Something special that has been prayed over & is made especially for them.  One of my favorite things about knitting is that I can pray over the person who will receive the gift while I'm knitting the gift.
How to Get Started
Are you ready to get started?  One thing I have learned is that you can't learn something new unless you actually try it.  When I first started knitting, I watched a few video tutorials and made a lot of mistakes.  There are some great online resources like YouTube that can walk you through step-by-step how to knit just about anything. (Checkout my friend Edie's great beginner tutorial video to make a dishcloth. That is where I started!)
There are also several online websites to help you.  My friend Amy from MomAdvice is a wonderful and avid knitter and she directed me to Knitting Help.  It is my favorite site so far.  They have an abundance of resources, from a knitting glossary (so you can read a pattern) to beginner videos on all the different styles and types of stitches.
What You Need
The Tools. The best thing about knitting is that it only requires 2 things: Knitting Needles & yarn.  That's it!  You can get these at any craft store. There are basically three types of materials needles come in: metal, plastic and bamboo. I started with inexpensive plastic needles, but once I decided I was going to stick with it, I moved over to bamboo needles (I recommend the Clover Takumi Bamboo size 9 here to start, they have these at most craft stores.) they are a little more expensive, but so much more comfortable in my hands. I always use a 40% off coupon to save the most! The most popular size seems to be a size 7-9 needle, perfect for things like dishcloths and scarves! There are a few different kinds of needles straight point, circular and double pointed. You just want to stick with straight point needles to start with. Learning about the others will come as you progress!
Knitting Patterns. Once you have some practice knitting, you'll want some patterns.  I have learned there is NO reason to ever pay for a pattern. I use Ravelry to find great FREE patterns and ideas. All you do is set up a free account, and add your favorite patterns to your library. Plus, you can use it to follow the favorite patterns of your friends too! You can find me there under "faithfulprov".
My Favorite Things to Make
There are so many wonderful things you can make knitting. Everything from dishcloths and scarves, to baby blankets and leaves for a Thanksgiving tree. Here are a few of the things I would recommend beginners to start with:
Dishcloths: My very first projects were simple dishcloths. I started with this one, but then as I have progressed I have a new favorite Ruggles & Thick Washcloth (free pattern). I probably made about 20-30 of these and we put them in our Operation Christmas Child shoe boxes last year.
Scarves: These are FUN! They take a little bit longer, but once you have felt the achievement of a finished product like a dishcloth, you can move on to these. I made about 6 as Christmas and Birthday presents and they are usually a big hit. For all my female gifts I make an infinity scarf and I have loved using the "Thick and Quick" yarn by LionBrand.
Fingerless Gloves: Since I got a few scarves under my belt, I was ready to move on to something a little more involved. And apparently that involves 4 needles at once (these require 4 double pointed needles) !  I'm still trying to get my hands used to four needles going at once, but my son is so incredibly excited about his new "camo gloves". He tells EVERYONE about them! He loves camo, and anything made special for him.
Hats/Beanies: This will be my next project once I finish a few gloves. Hoping I can get them done before the cold is gone!
Are you a knitter, or do you want to start? I would love to hear about your favorite tools, sites, resources and ways to save while knitting!! Also, if you are on Ravelry, leave your username below so I can find you.