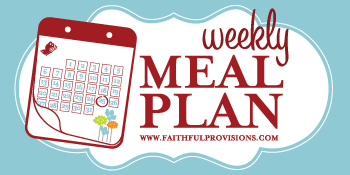 Yes, I skipped meal planning last week and it was a bit of a mess. So, I am back at it again this week. Please, do what I say not what I do!
Another week of a full box of veggies from my CSA.  I have to use my eggplant, cabbage, squashes, tomatoes, peppers, corn, spaghetti squash and basil. I am going to make some freezer salsa for my peppers and tomatoes.  I have also found a new love for eggplant, my favorite way is roasted, yum! Lastly, I have about 4 dozen farm fresh eggs that I need to start utilizing, so another fritatta this week.  Good thing we love eggs!
I only need about 5 dinners this week because we will be out a few nights. So let me know if you have any great ideas from my CSA share.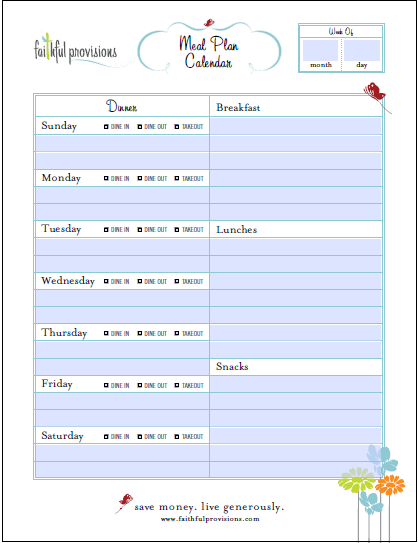 New to Menu Planning? Be sure to checkout my resources below:
My Meal Planning Tab – to help you out while you are getting started – lots of great resources.
Recipe Box – A comprehensive list of all my recipes!
FREE Meal Planning Template – Just click on the image to download it. The best part is that you can even type in your meals and print it out! Or, just print and fill it in. Don't forget to put it on your fridge!
What about you, what is on your meal plan this week?
__________________________________________________
Dinners:
Thai Eggplant and Tomato Salad (Thanks, Jennifer!)
BBQ Roasted Salmon, Roasted Vegetables, sauteed garlic spinach
Spaghetti Squash and Tomato Sauce, Fried Okra (not sure what else)
Broccoli Garlic Pasta, roasted zucchini and squash
~~~~~~~~~~
Lunches:
Cheese Quesadilla (homemade wheat tortillas!)
Grilled Cheese Sandwiches, sliced apples
PB&J, sliced apples
Morningstar Black Bean Burgers
Spinach Salad
Leftovers –
~~~~~~~~~~
Breakfast:
granola cereal
waffles
strawberry smoothie, whole wheat toast w/ peanut butter
cereal, whole wheat toast w/ jelly
Southwestern burrito (egg, peppers, onions and salsa)
egg sandwich w/ cheese, fruit
oatmeal, whole wheat toast, sliced apples
~~~~~~~~~~
Snacks:
mango popsicles
homemade popcorn or mini-pouches
smoothies
apples w/ peanut butter
cheese slices on crackers
~~~~~~~~~~
What meals are you planning this week? Any tips on how to easily meal plan? Whether or not you posted your meal plan for the week, please take a moment to leave your meal plan here. Let's help each other out in sticking to our budgets!