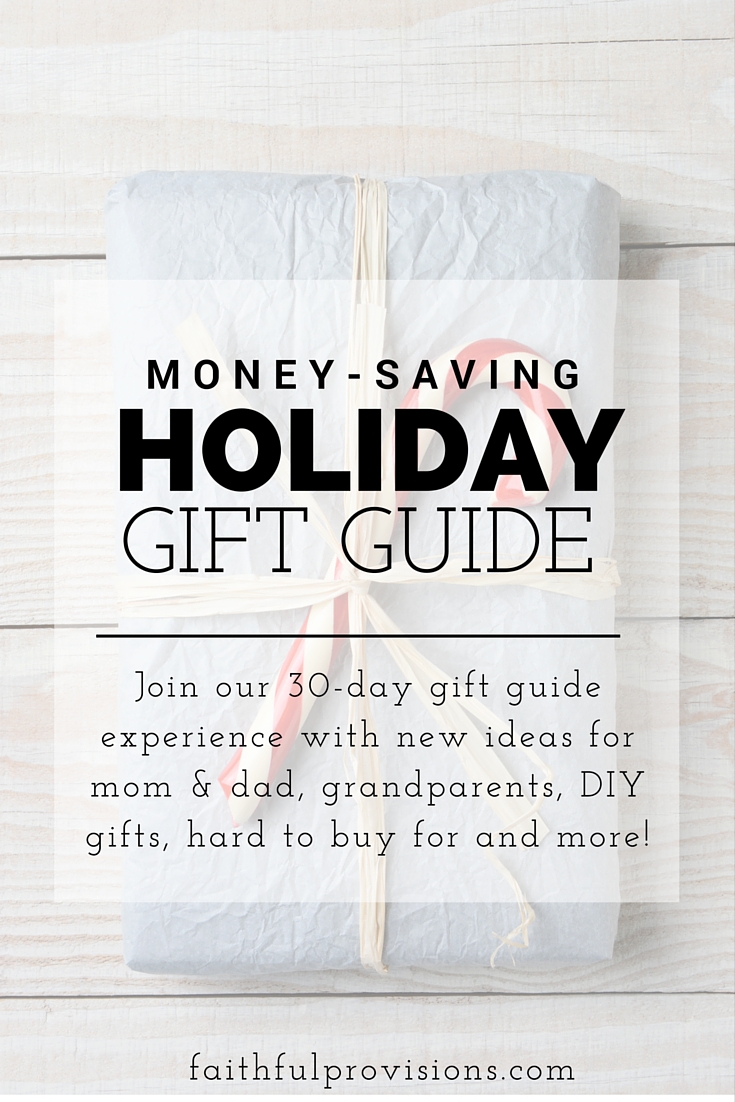 Can you believe that October is almost over and its only 8 weeks till Christmas? As I have always said, the early bird gets the worm, shopping early is a great way to save money. Not only will you save money, but you KNOW that you will be able to buy the gift you are looking for.
I am super excited to announce the 2015 Holiday Gift Guide.  This year, each day for the ENTIRE month of November I will be presenting awesome gift ideas for the many people in your life.  From the Tech Geek to the Coffee Lover to the Gamer, I will be giving you tons of money-saving ideas.
Here is what you can expect…
Every day I will be posting ideas to help you get started – from the simple to extravagant for each category. I will include tips on how to save, and even WHEN to buy.
Don't wait until the last minute to buy your gifts (unless I tell you for a specific item)! I will tell you what to buy early and what to buy last minute. There are some things that you don't want to buy today, and are even a better price after Black Friday! In addition, I will be sharing my tips on how to really take advantage of the fastest growing shopping day… CYBER MONDAY.
This is a series you don't want to miss if you have to buy ANY gifts this holiday season!
**Bookmark my Money-Saving Holiday Gift Guide page, so you don't miss out.