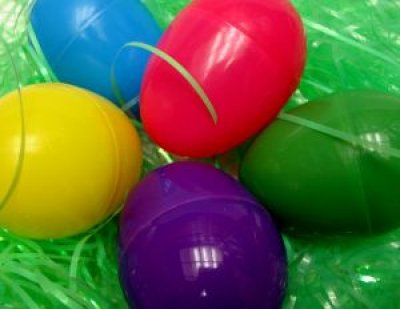 Are you still looking for a few good Easter Ideas and activities to use with your children? I have been perusing the web and have found some great articles for Easter with your kids.  Below is a list, but of if you have found something to share, please leave it in the comments below.
Be sure to check out my post from this week, Our Favorite Easter Traditions for additional ideas!
::  Follow the Ribbon Easter Basket Tradition by Beauty and Bedlam – I love this ideas!  We might have to do it this year.
::  More Easter Entertainment for Children by Life As Mom
::  DIY – Creating Beautiful Easter Baskets by Beauty and Bedlam (a repeat, but worth it!)
::  Stained Glass Easter Eggs by Ramblings of a Crazy Woman
:: Overnight Breakfast Casserole by Amy's Finer Things (great for Easter Brunch!)
::  Frugal Easter Eggstravaganza by Kingdom First Moms
Find more Easter Ideas on Faithful Provisions.