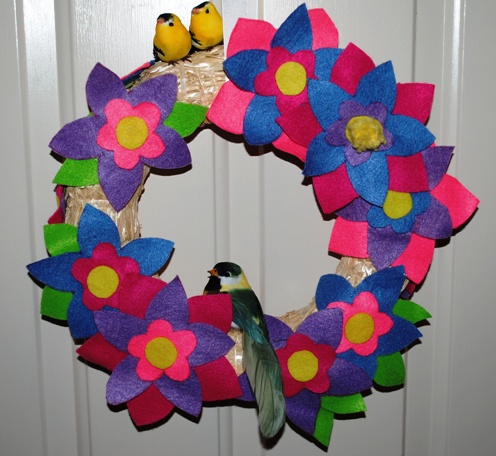 I love decorating for every holiday, but especially Mother's Day because there are so many spring craft ideas to play with, especially for the kids! This spring flowers door wreath is a great way to make great Mother's Day gifts. To make this wreath you will need:
Wreath form
Colored felt sheets (4 for $1 at most craft stores),
Birds, flowers, nests, eggs, etc. (some spring items)
Ribbon and/or yarn
Scissors
Glue
Now let's get started! If you've been thinking about a DIY craft project for Mother's Day, gifts to make can seem challenging. These step-by-step instructions with pictures should make this Mother's Day gift idea pretty easy.
Find 99 Gift Ideas for Mother's Day HERE!
Begin with a flower stencil like this one on Amazon. (Of course if you are great at free-handing, go for it.)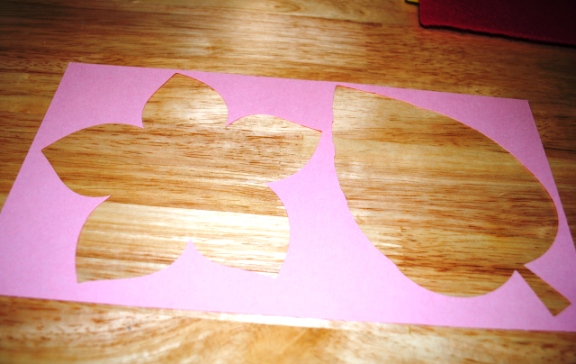 Then trace the flower shapes, in different sizes, onto the felt.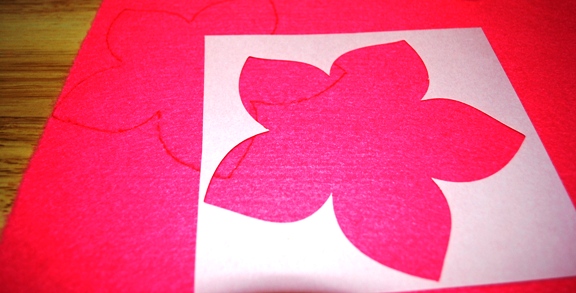 Layer all the felt pieces to make flower petals and glue them together.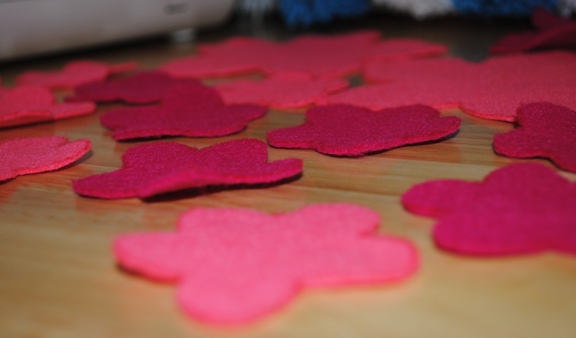 Now it's time to put the flowers on the wreath. You can either choose to cover the entire wreath or spread out the blooms, like I did. I really liked the straw wreath showing through on this one.Then you can pick a spot for your birds to perch. (Or eggs to lay, or your nest to rest… you get the idea)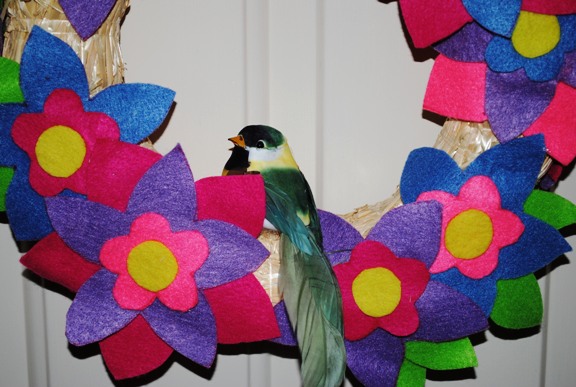 Tie a ribbon or yarn to the top and you have yourself a pretty spring wreath, perfect for Mom for Mother's Day!
Discover more of the best Mother's Day gift ideas HERE on Faithful Provisions!
When it comes to creative Mother's Day gifts, this is a fairly easy craft idea that you can finish in less than an hour. It is also a great project to do with kids since it is just cutting and gluing. When you shop for your felt colors, be sure to keep your Mother's Day gifts personalized for your mom and grandmother by choosing their favorite colors, or the colors you know will work best with their home's decor.
Article and photos by Taylor Kinkade
Looking for more ideas for Mother's Day gifts? Find them on Faithful Provisions!