I really believed it was a match made in Heaven when
Chick-fil-A
contacted me last year and invited me to be one of their bloggers. Can you imagine my excitement? After all, my entire family loves Chick-fil-A–it is our fast food of choice! And it's great news for my readers because being a
Chick-fil-A
blogger means that I will be able to give you  access to new products and fun giveaways!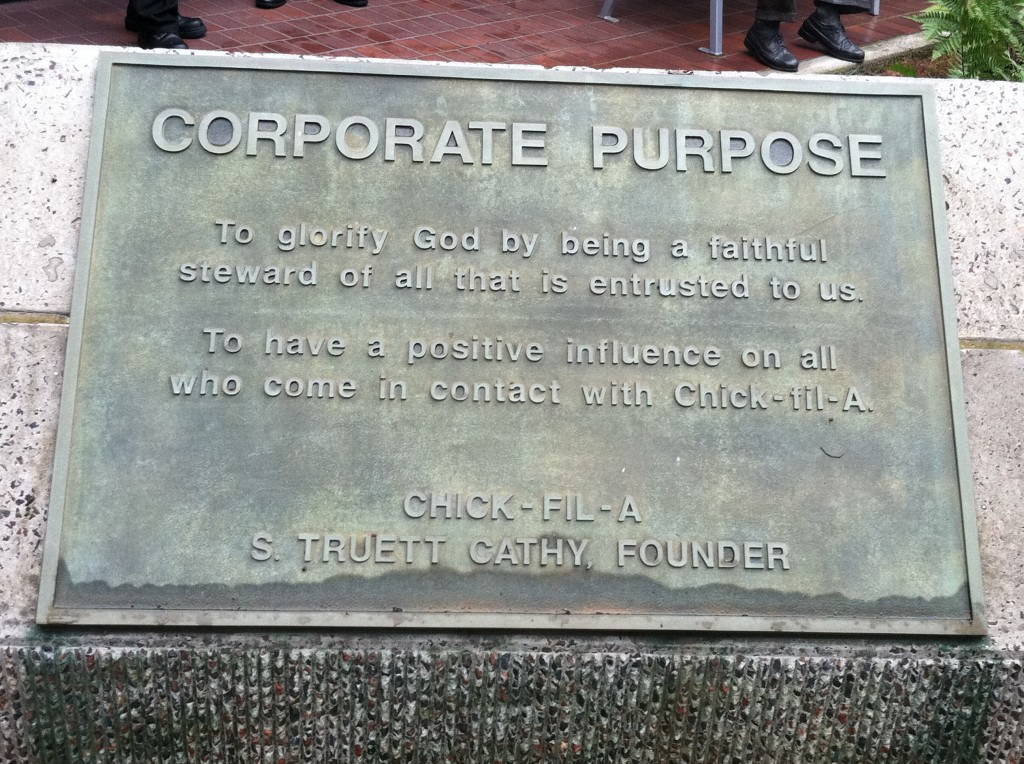 A few weeks ago, I had the privilege of touring Chick-fil-A's corporate headquarters in Atlanta, where I spent time learning about everything Chick-fil-A. Above is a picture of the CFA Corporate Purpose:
To glorify God by being a faithful steward of all that is entrusted to us. To have a positive influence on all who come in contact with Chick-fil-A. (Insert your own name where it says Chick-fil-A and that's a worthy 2012 goal, isn't it?)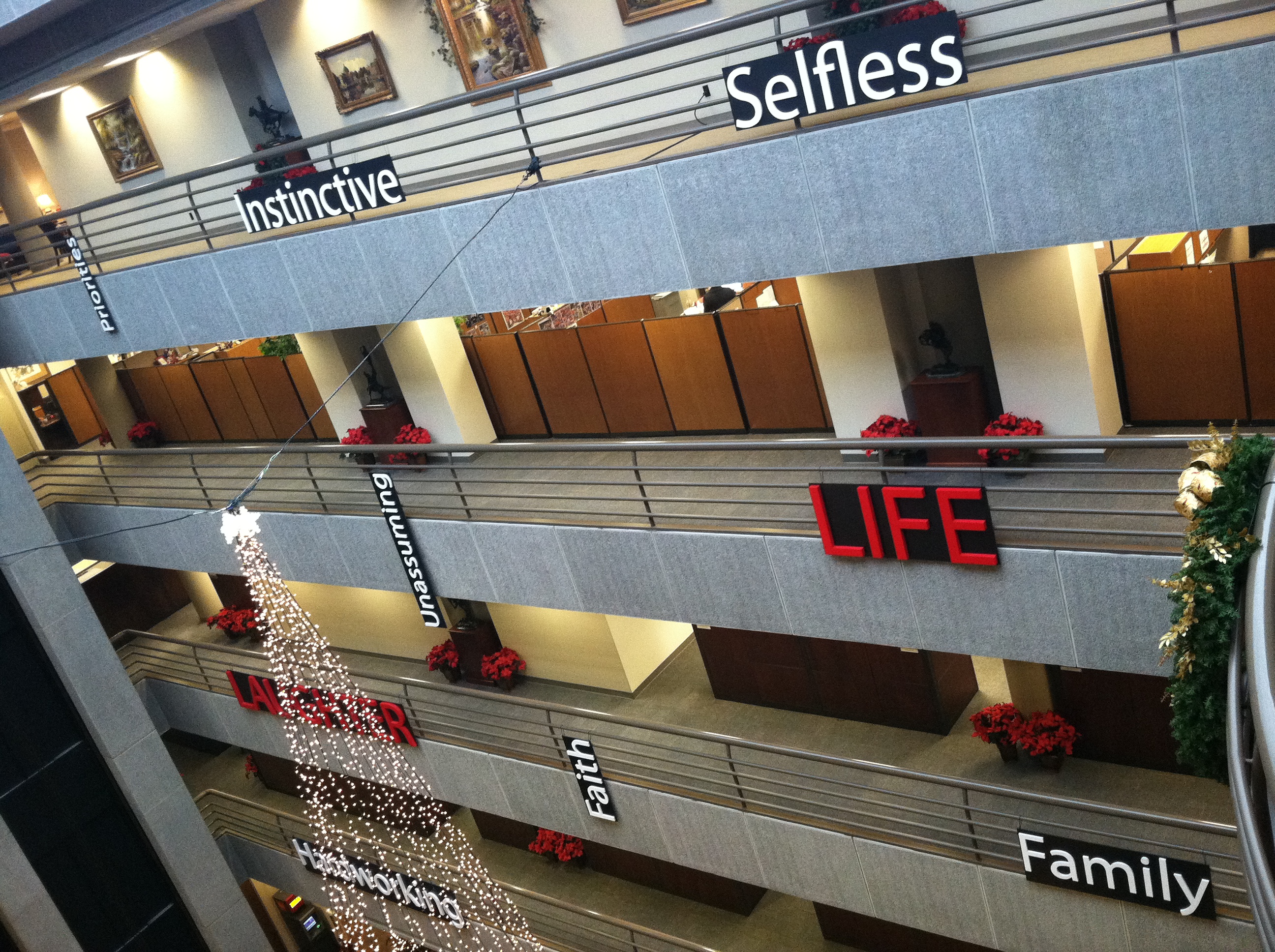 This is a picture of the inside of the corporate headquarters. Absolutely gorgeous, and so inspiring! These traits are bannered all inside of the corporate plaza, and were a tribute to the characteristics that their leader Truett Cathy has exhibited in leading their company.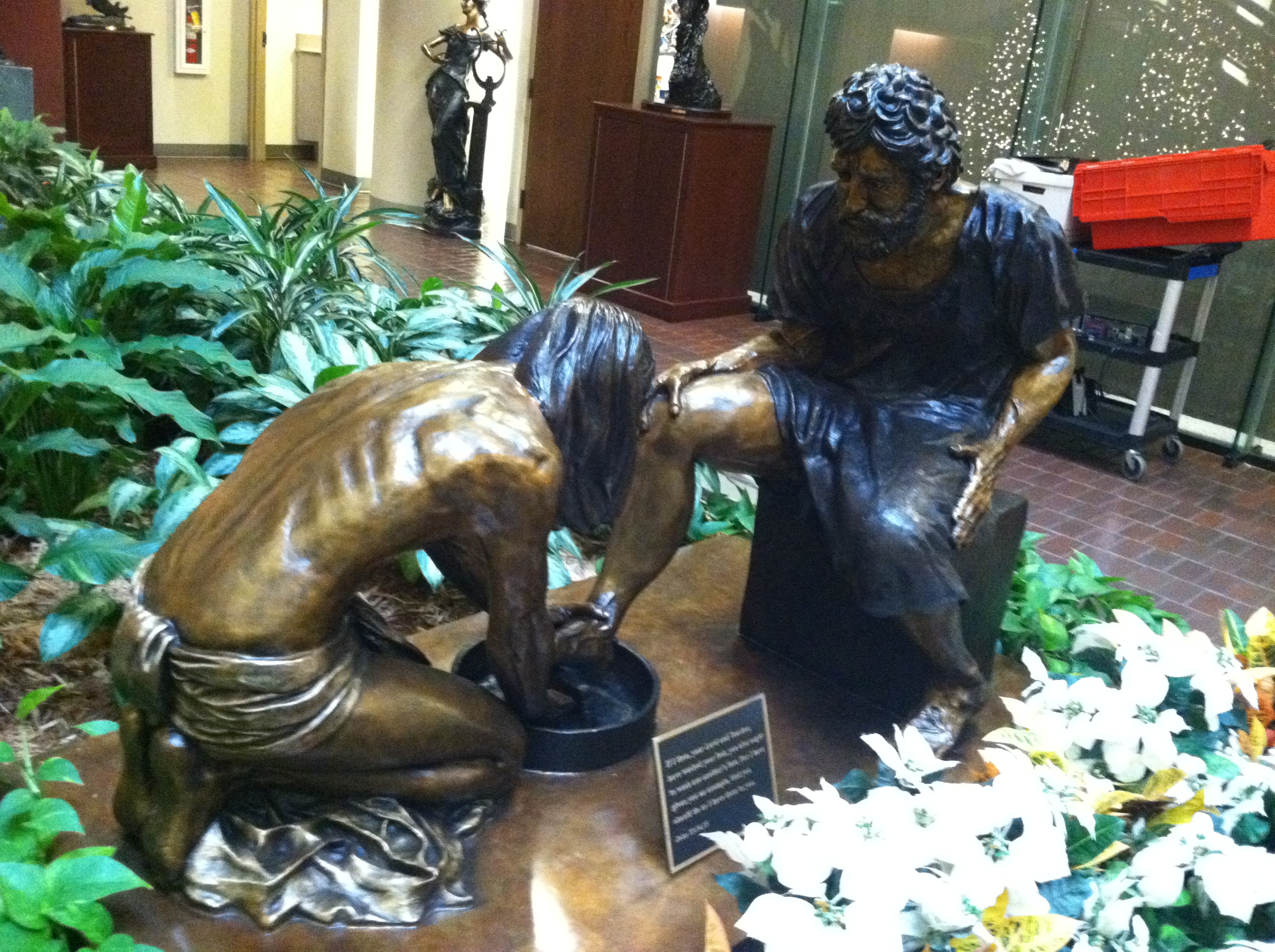 This bronze sculpture took my breath away. It is Jesus washing His disciple Peter's feet. It's a reminder to all that we are to follow Christ's example and serve others. It was so beautiful. This was just one of many evidences throughout the tour that showed Chick-fil-A exists to serve Christ first, and to serve Him by serving others. I'm thrilled to partner with a company that mirrors my own personal values.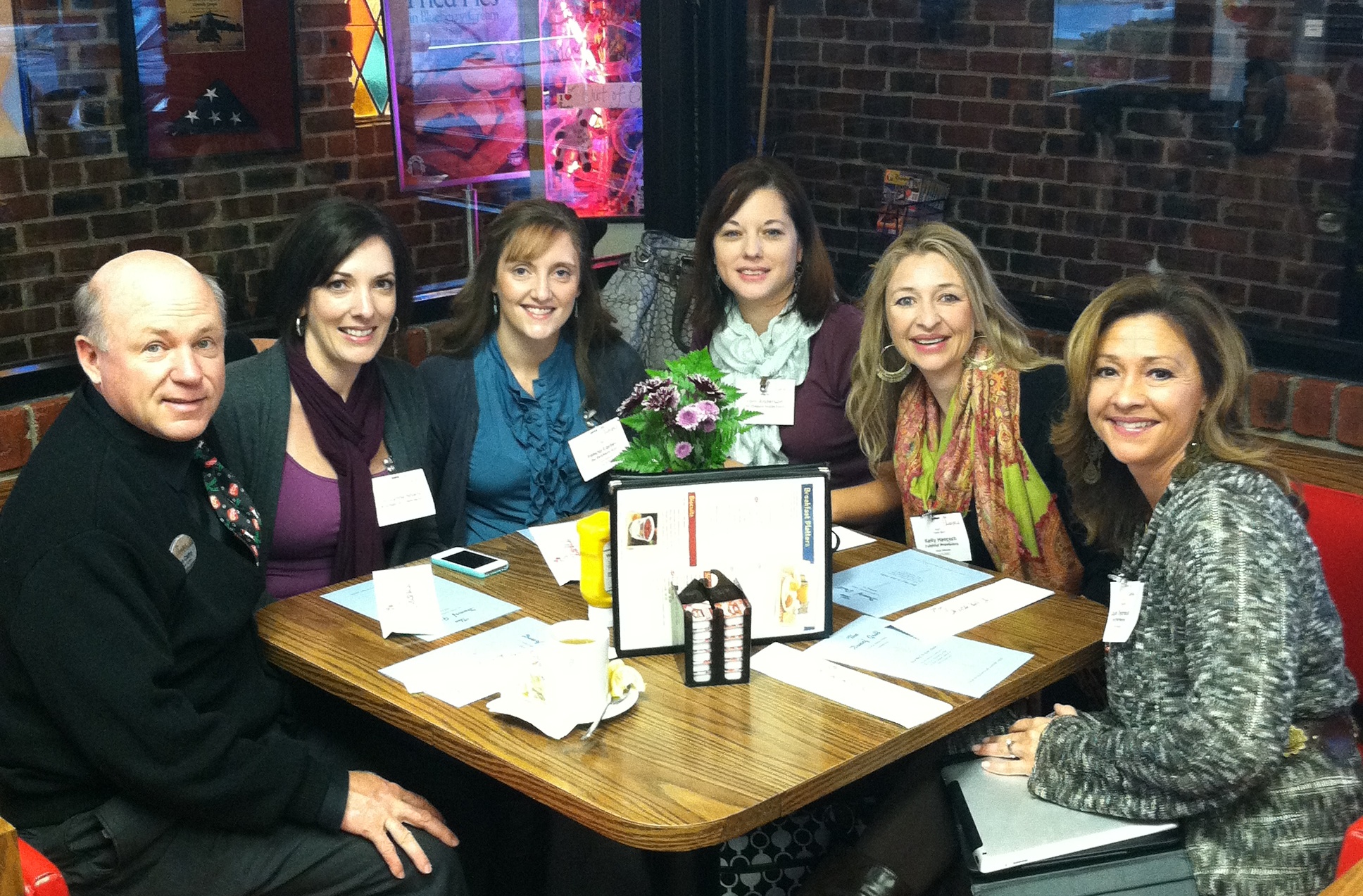 The high point of my time in Atlanta was sitting down with Dan Cathy, CFA founder Truett Cathy's son, and some of my favorite blogger friends at The Dwarf House–the original Chick-fil-A! Dan described some of Chick-fil-A's upcoming goals, one of which has to do with offering more nutritious items on their menu–so that we and our kids can have more options when it comes to learning how to be healthy.
Chick-fil-A is launching their new menu items today (January 9, 2012) at Chick-fil-A's around the country. We got to try them, and believe me, you are going to love them!
New menu items include:
Buddy Fruit Applesauce
Grilled Chicken Nuggets
Chicken Tortilla Soup
You and your kids are going to love these new selections!
If you are a Nashville/Middle Tennessee reader, head over to Nashville Provisions to learn about a fun event just for you!