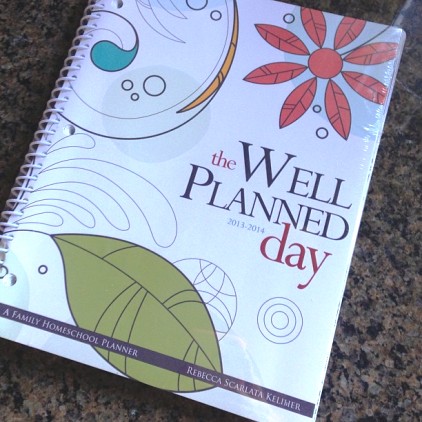 As many of you know, I like to be organized. Being organized and having things in one place helps me to stay at peace and keep the stress away on busy days.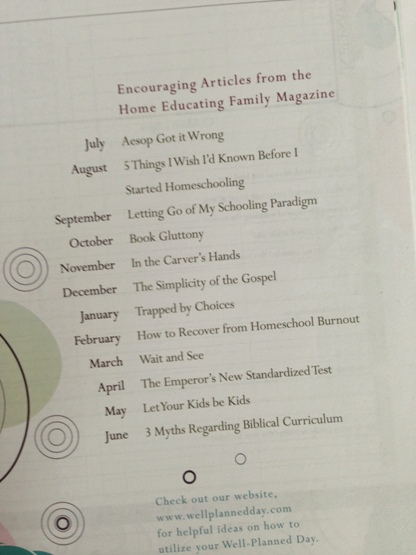 I have been so excited to review The Well Planned Day Planner for you. I love this planner because it's not only pretty–with beautiful graphics both inside and out–but it's really more than just a place to write things down. (And I love to have things written down!) This planner has timely articles for each month (listed in the picture above), Scripture verses, motivational quotes–just lots of encouragement peppered throughout it's lovely organized pages.
A well planned day looks like different things for different people, but having a plan in place makes a big difference, even if you don't follow it exactly. Margaret Thatcher said, "Plan your work for today and every day, then work your plan." This planner makes it a lot easier to do that.
Here are more of the features I think you'll love: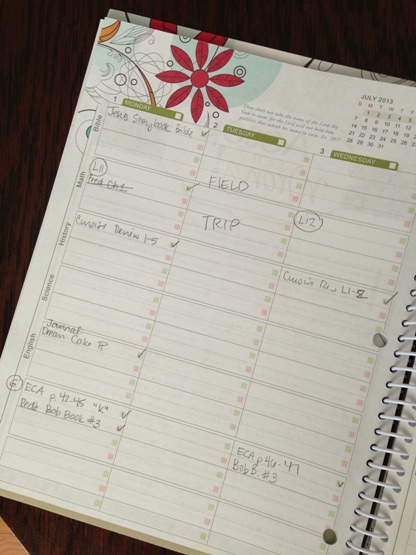 Nice big blocks of space for jotting down each day's activities and assignments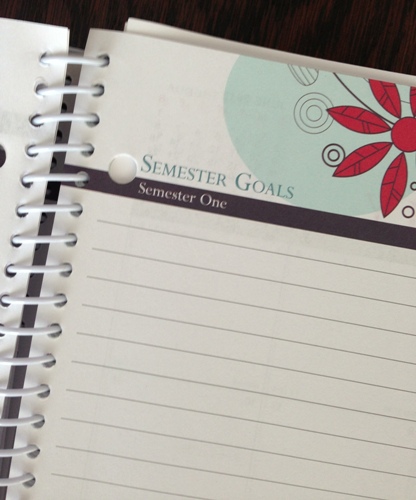 Pages specifically for writing down your semester goals. I'll admit: I'm not a long-term planner. I basically start where we are going to start, look at what we did yesterday, and go from there. Now of course, there are certain goals that I want to hit, for example, how much math want to get done, or which books we want to be sure we read, or what character traits we want to focus on. But this page serves as something else for me: It's a record of what we've done. I keep the planner each year, and it's almost like a memory book. Plus, if I ever need to go back and find something in the way of resources, books, and field trips we did, then this is the only place I need to look.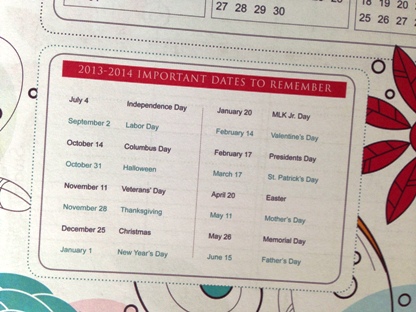 You've got to love those beautiful graphics! They just beckon you to come and get organized! If you're a homeschooling mom, this resource will save you both money and time because you are going to be better organized with all those plates that you're spinning. You can certainly find a regular planner at your favorite office supply store, but it won't be geared to your life as a homeschool mom. And that's probably the most encouraging thing about this planner because it recognizes your specific needs.
:: Order The Well Planned Day Planner
This is a sponsored post written by me on behalf of The Well Planned Day Planner. All text and opinions are my own. Learn more about Faithful Provisions Disclosure Policy.