Readers often ask me what I think are the essential resources for homeschooling, so below you'll find the homeschool resources that I use to accomplish one or more of these goals:
Make our day more fun
Help the kids learn
Keep me organized
Save me money
These are listed in no particular order, except for the first one. This is the one that I would never want to do without!
Scotch Laminator – I didn't even realize how badly I needed this until after I got it. The first week I had it, I laminated everything in the house! I love to laminate things so that we don't have to make copies over and over (saves time and money). I laminate worksheets such as the ones we use for handwriting, then the kids just use dry erase markers on them and they can practice their handwriting again and again. I use these laminating pouches. They are cheaper, and they still work great.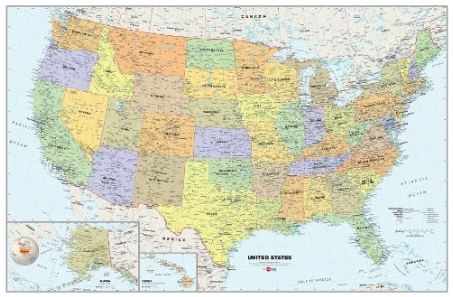 Dry Erase Wall Maps – Wall maps can be pretty expensive, and I'm not really crazy about putting stuff on the walls anyway, but I love these dry erase wall maps because we can put them up easily and peel them off with no problem as well. When we read, the kids love to just walk over to the maps and look for the different places we're talking about.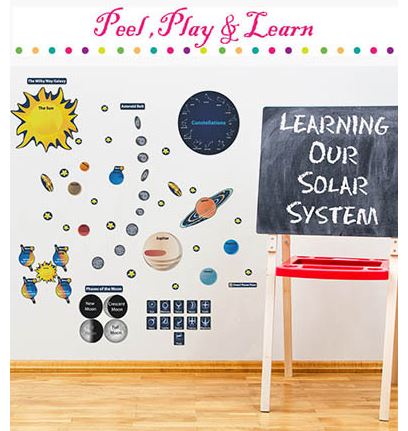 Educational Wall Decal Sets – These were recently featured in a deal we ran from Mamapedia, so always keep your eyes on those daily deal sites when you are looking for homeschool resources–you can never tell what you might find! I love these sets. It's a great way for the kids to learn about all kinds of different things. I look for ones that go along with whatever we are studying. Again, I love these because when we're ready to remove them from the wall, there is no sticky residue, and there are no holes from pins, nails, or staples. Amazon has tons to choose from HERE.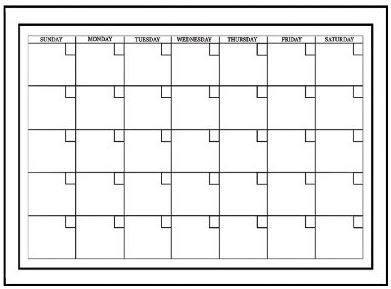 Dry Erase Calendar – We use this every morning for our calendar time. I love this Brewster Wall Pops Calendar that I got on Amazon–you can find other great ones there. Look for them on daily deal sites too.
Magnetic Dry Erase Board (pictured at top of post) – We use this every single day. I got it to use with our magnetic spelling letters, and there are so many other fun things that we can use it for as well.
Can you tell I like dry erase stuff?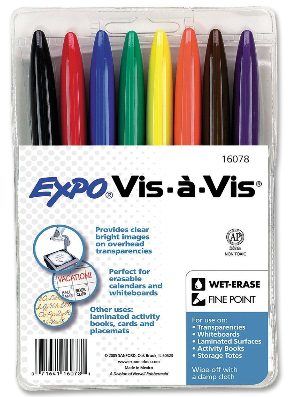 Dry erase pens and erasers — I prefer the fine point, thinner ones for practice with handwriting. You can order them on amazon here or you can find them at back to school sales–all the office supply stores have them.
Craft Caddy – I had everything in separate bins before, but in doing that, I had to pull everything out at once, put it back, and it just got to be too much. What I realized that we didn't need every marker and every other supply out all the time. So I downsized and got rid of things like markers that didn't work (why was I keeping those? LOL), and I got a wooden craft caddy. These run about $40, but I got mine at a craft store using the 40% off coupons in the Sunday inserts.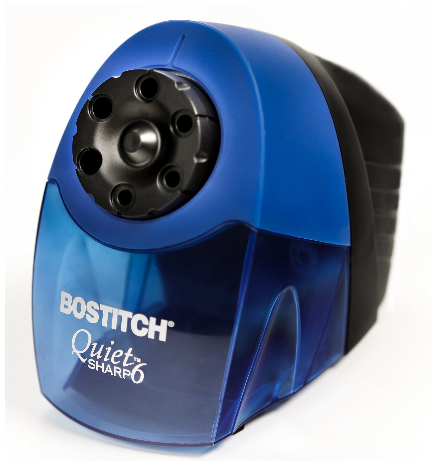 This Stanley Bostitch QuietSharp6 Classroom Pencil Sharpener might seem expensive, but I've been through quite a few pencil sharpeners that didn't work–so I'm considering this an investment! This one is so quiet, and it does a super job. Plus, it stays put on the table and doesn't move around as it sharpens. It does any size pencil. By the way, just to add, I do not let my children play with this. This sharpener is for Mommy only!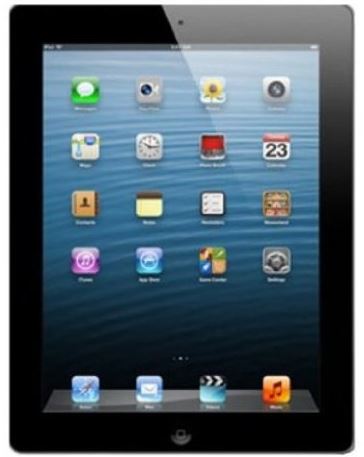 iPad for games – My kids love using the iPad. I've found it to be a great tool to use to reinforce the different things we're learning in all kinds of subjects: history, science, keyboarding, phonics, math–we even use the chalkboard app for practicing spelling words. Be sure to check out this post that lists all my favorite educational iPad apps for kids.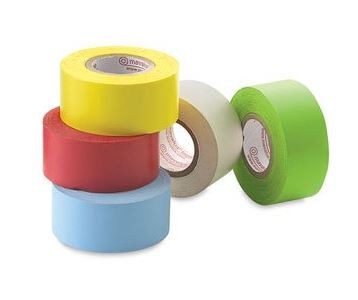 Mavalus Tape –While I really don't want to stick anything to the wall, I do feel much better about doing so with Mavalus Tape. This stuff really does, "stick, stay, and peel away" just like they promise!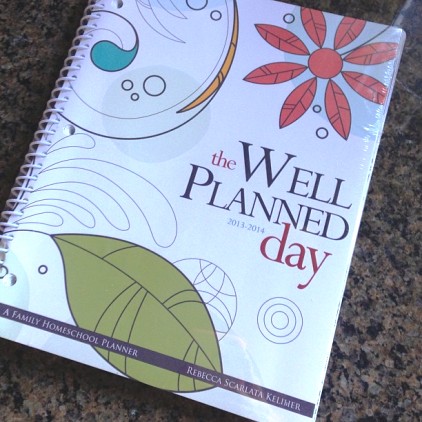 The Well Planned Day Planner – I honestly don't want to imagine life without my planner. Hands down, this is my favorite planner. It has everything and actually a lot more than I need. Plus, it's really pretty! (I'm visual, so I love that feature!) Check out my complete review of the Well Planned Day planner HERE to read all the reasons I love this planner.
What about you? What are your favorite, can't-live-without-this homeschool resources?
Read more about my homeschool life: