This is one of my recipes I go to when I can get 10-lb bags of potatoes for $1.99, like I did this week at Aldi. And, this one is extremely simple. If you don't have onion soup mix on hand, you could use ranch dressing mix, cajun or a chili powder or any other herb type of packet, lemon pepper is another one of my favorites.
Onion Roasted Potatoes
2-3 lbs russet potatoes (or red works great too), cut into quarters or wedges
2-3 tablespoons olive oil
1 packed onion soup mix (or other favorite spice mix)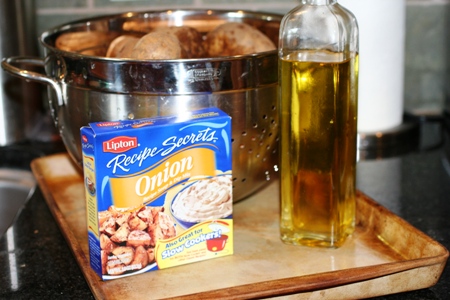 Preheat the oven to 400 degrees and combine all ingredients into a medium bowl.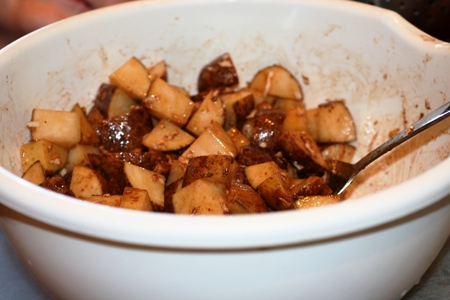 Coat baking sheet with cooking spray and spread potatoes out in a single layer.
Bake for 10 minutes, then turn potatoes with a spatula and cook about another 10  minutes until soft and crispy on outside.
Print Recipe: Click on the green "print friendly" icon at the bottom of this post, and check "remove images" for a printable version.
Recipe developed by Kelly Hancock ©2010 Faithful Provisions. For personal use only. May not be reproduced, reprinted or distributed for capital gain without prior permission from Kelly Hancock.