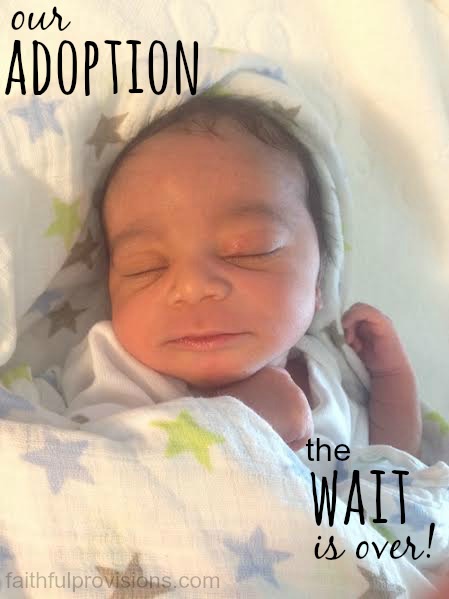 I am sitting here right now holding our new son in my arms. Our new son.  I still can't believe it. This past week has been an absolute whirlwind.  I try to be a "planner", but that was thrown out the window on Tuesday, July 1st when we got the call that our birth mom was in labor!  I'll give you a more detailed update later, but for now meet our beautiful addition to the family… Ladd.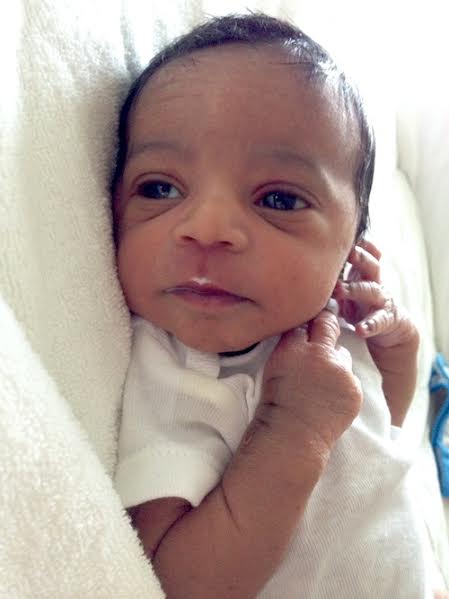 So far, I've been able to keep you updated on our adoption journey.   In the end, it all happened so quickly that I didn't even get a chance to update you that we were matched with a birth mom.  By the time I was getting around to writing a post, we were on a plane to pick him up!
We were matched with a birth mom on Friday and she had him the following Tuesday.  4 days later.  We got the text on Tuesday afternoon that he had been born.  A happy and healthy baby boy, weighing in at just 5 pounds and 7 ounces. tiny. And we needed to get there….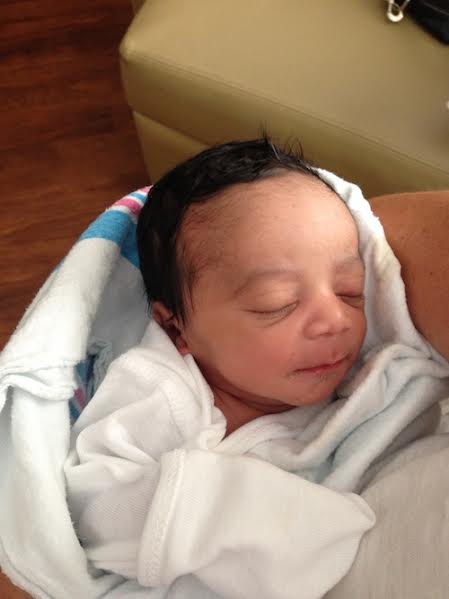 The next few hours were spent booking early morning flights, hotel and rental car, making plans for the kids for the week with family and friends, and then packing for ourselves and a newborn. There wasn't even time to stop and think.  We were in overdrive "do" mode. The only goal at that moment was simply "Get to the hospital".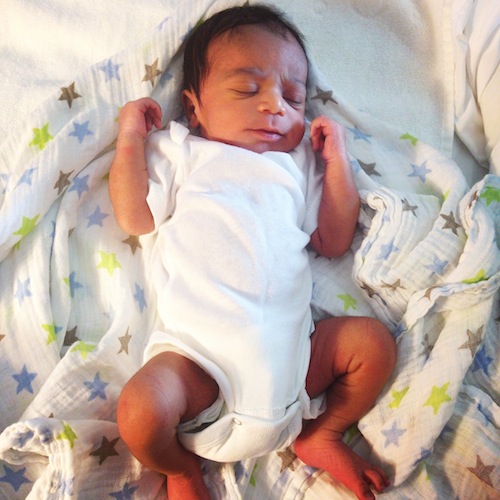 In all that chaos, it is still the most absolutely amazing thing, this adoption thing. I still can't believe he was handed over to us to love and care for. What an incredible privilege. He is an absolute joy. I told you about all my fears and hesitations as we were going through the process…well those are definitely a thing of the past. The minute they put him in my arms, none of that mattered anymore. It is so amazing how God turns our fears and worries into blessings. Having a baby at 40 with the experiences of life, I now see that it gives me insight to enjoy the little things…
middle of the night snuggles. Yes, even at 2am!  I really enjoy my alone time with him, no matter when I can steal it. This is something I didn't really embrace the first two times around.
first discoveries.  It is such a wonder to realize he's experiencing everything for the first time. He has never seen anything.  Each time he opens his eyes, he's taking it all in.  Watching him move his arms and legs and just see them float through the air, realizing he is wondering what they are!
the first bath. So sweet watching him enjoy the warm water and settle in and relax. I can just imagine he feels like he is back in his mother's safe womb.
slowing down. I like to be productive and get a lot done…all the time.  With a newborn, you just can't. And I am enjoying it.  Most importantly, I'm realizing that most of the things on my "To Do" list are completely unnecessary. Ha!
There is wisdom in age. I am just now learning this. All the things I feared the first time I became a parent, have now  become positives. Only the Lord can do that. He is so good.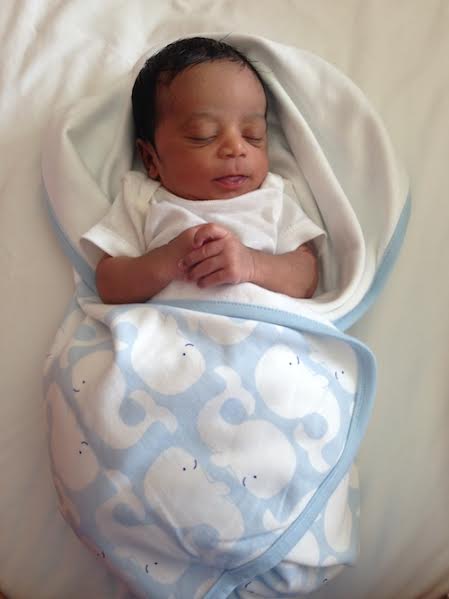 My goal, and you need to know that is a goal, is to update you with all the sweet details of the last week. Stay tuned for more.  Until then, please send any questions about adoption to me. I would love to help you out and answer any questions!
…and thank you from the bottom of my heart for all your sweet emails, Facebook messages and comments. We feel completely covered in prayer. 🙂