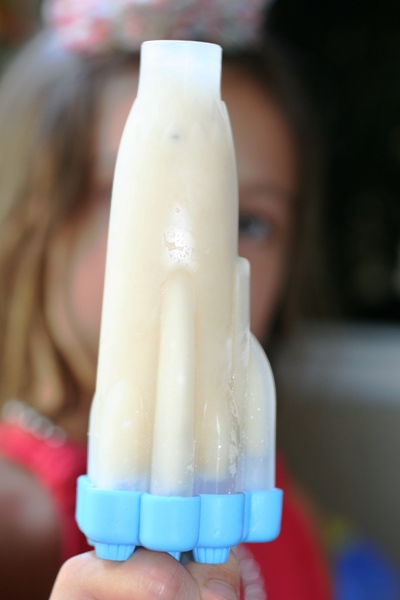 This week I used my Swagbucks to get some fun popsicle molds on Amazon. I have been stocking up on fresh fruits, so it was time to try and make some homemade popsicles. My kids keep begging for these, and I am happy to give these pops to them.  These are so much better than store-bought, sugar filled options. I hope you like them too!
Pina Colada Pops
Ingredients
2 ripe bananas
1 can lite coconut milk
1 small can crushed pineapple
2 tablespoons turbinado, sucanat, agave, or honey (optional)
Instructions
Combine all ingredients into a blender.
Pour into popsicle molds and freeze 4-5 hours.
Recipe developed by Kelly Hancock ©2010 Faithful Provisions. For personal use only. May not be reproduced, reprinted or distributed for capital gain without prior permission from Kelly Hancock.