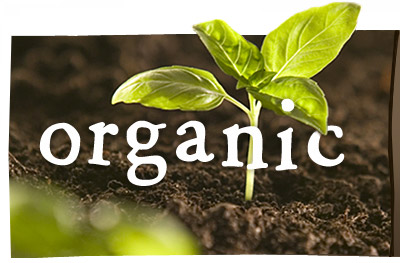 Reader Cherith asks:
I would love to know more about shopping for organic/natural products.  I'm wondering if you've found that many of these items (for instance, natural sugars or whole wheat flours, organic produce, etc.) are actually lower-priced at whole food/natural grocery stores rather than waiting for sales at the regular grocery stores (which seem to rarely have these items on sale!)?  I would appreciate advice on shopping wisely for these healthier products that are everyday staples.  Thanks!!
I have to admit, this has been one of my greatest challenges.  The main reason is because I am having to make a shift in my budget total and in my mindset when purchasing these types of items. While I can still find great deals on natural and organic products, they aren't as plentiful or frequent.
I have found the best way to save on organic and natural produce really are the same concepts I use for conventional buys.
Stock Ahead :: I really have to focus on stocking ahead on items we use a lot when they are on sale. For instance, when I see organic cereal on sale BOGOF (buy one get one free), I purchase enough to last me 4-6 weeks if my budget will allow. If it is an expensive staple item, I focus on making those a majority of  my budget that week.
*Checkout my Stockpiling Tips to get started.
Use the Freezer :: One of my best tools to save big on organic produce and meats is my freezer. I flash freeze lots of fruits and vegetables for things like blueberry-spinach smoothies and homemade soups. It is really easy to do, checkout my post on How to Flash Freeze to learn how to use your freezer to never pay full price.
One big tip though, when purchasing meat or produce in bulk to freeze, have a plan and do it as soon as you can. Don't let the product you purchased on sale spoil or you will lose all the money you saved.  Trust me, I've done it!
*Learn the Tips for Using Your Freezer.
Use Coupons :: Yes!  There are tons of organic and natural coupons. I have a full list of places you can print coupons on my Organic and Natural Coupons page. You can also search any product on my Coupon Database to find a specific coupon for a product you want to purchase. Each week I do coupon matchups with store sale items for stores like Whole Foods, Publix and Kroger, who all carry their own lines of natural and organic products. Each frequently has store coupons and sales to match up with these products.
*Never used coupons?  Read my 5 Tips to Using Coupons to get started.
Looking for more tips?
I would highly recommend checking the different articles in my Healthy Living on a Budget series.  You can find specific articles on:
Saving with Organic Produce Markdowns
How to Save on Organic Chicken
Readers Ideas
I would love to hear the readers tips on specific ways you save when purchasing organic and natural products. Please leave a comment below.
:: Want to know more? Checkout my Q&A Friday archives.