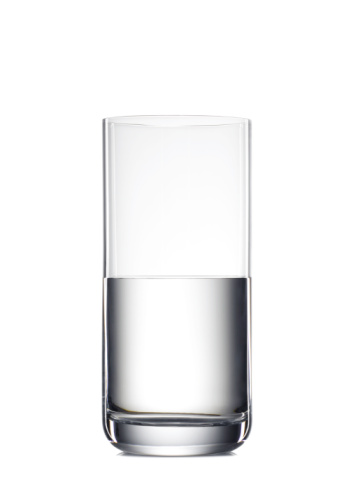 I have to tell you, in my personal history, I have always been a "glass half empty" type of person. I am not proud of it, but that is the way I have rolled for a while. When I began to examine the truths of How to Pray, one of the first things I realized was that in order for me to be joyful and at peace, I needed to be more grateful. You see, like many of us, I so easily turned my thoughts to what I didn't have, or to what prayers God wasn't answering.
Don't worry about anything; instead, pray about everything. Tell God what you need, and thank him for all he has done. Then you will experience God's peace, which exceeds anything we can understand. His peace will guard your hearts and minds as you live in Christ Jesus. (Philippians 4:6-7)
On the other side of it, I realized that if all I was focusing on was what I didn't have, then how in the world could I ever experience true joy and happiness? Again and again in the Bible, God reminds us to take captive our thoughts.
We demolish arguments and every pretension that sets itself up against the knowledge of God, and we take captive every thought to make it obedient to Christ. (2 Corinthians 10:5)
There is a reason for that: Our thoughts affect our emotions. Our thoughts determine how we react to everything.
I went through a period a few years ago when I was plain old unhappy. Not in my marriage or family, but just in my approach to everything, to life. I constantly voiced how unfair, or unlucky, I was to always have these things happen. I would say things like, "I shouldn't have expected that to go right." I used words to literally suck the joy out of my life. Fortunately, I have come to understand the power of my conversation, whether with others or with myself.
I have learned a very important lesson: The root of joy is thankfulness.
And let the peace that comes from Christ rule in your hearts. For as members of one body you are called to live in peace. And always be thankful. (Colossians 3:15)
If you can't be thankful for what you have, if you constantly focus on what you don't have, if you compare yourself to others, you won't find joy. You won't have joy. It is impossible. Comparison, envy and jealousy are the seeds that kill a joyful life.
Since we live by the Spirit, let us keep in step with the Spirit. Let us not become conceited, provoking and envying each other… (Galatians 5:25-26 NASB)
Fortunately, I finally learned that, but not until I had walked through some serious stress and trials of my own.
All through the Bible, we are reminded to be thankful. Why do you think that is? Do you think that the act of being thankful itself can change things?
I do. I know it firsthand.
The realization of my negative attitude just seeped into every part of me one day. I went back and looked at how I approached and reacted to things. I was embarrassed. Not only that I had sucked my family into my chosen misery, but that others could see it– very clearly. My obvious attitude of ungratefulness affected those around me, most importantly my family.
But thankfulness is an amazing thing.
Praise God for what you have.
Praise God for what He has done.
Praise God for where He has put you.
When I began intentionally praising God, it was a critical turning point for me. I'll never forget it. His Holy Spirit came and hovered over me, then washed over me, a cleansing that renewed my spirit.
Praising Him, being thankful, brought back my joy. I could see all that I had to be thankful for. And now, every single day, I can't wait to praise Him for what He has done for us. I am so much more grateful for every single thing. Things I used to take for granted, I now see differently.
What are you thankful for? Have you had a similar journey, struggling with joy and happiness? I'd love to hear from you.