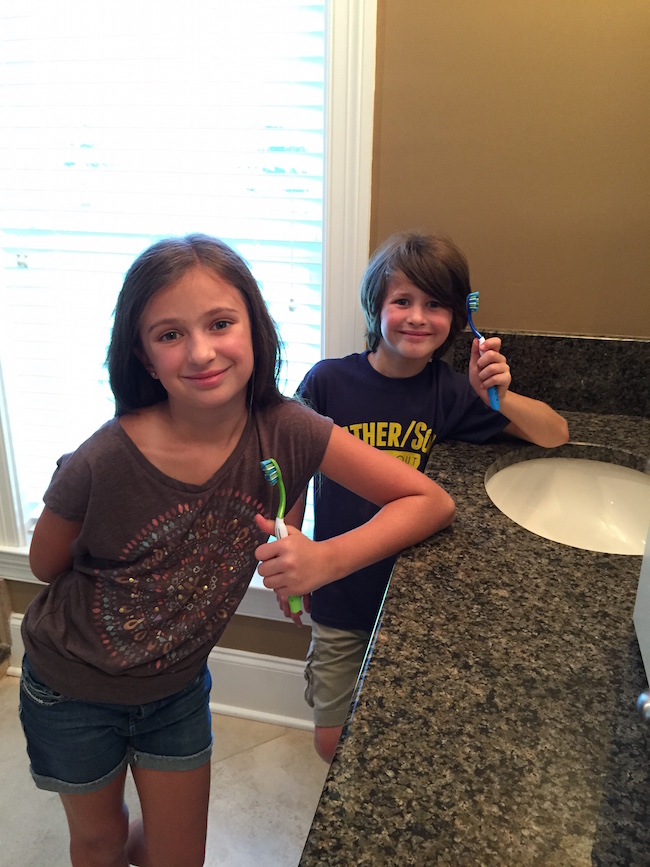 *This is a sponsored post done on behalf of REACH. All content and opinions are mine. 
Do you have one question that you have to ask your kids over and over again? In my house, it is "Did you brush your teeth?" Most of my friends with kids are asking the same question…over and over and over. I am not sure why kids tend to object to teeth brushing so much, but I am going to guess you have the same problem.
In full disclosure, I am guilty as well. I get up, have my coffee and get my day going, totally forgetting about brushing my precious pearly whites after my morning meal.
Even though you might be tempted to stop nagging your kids about brushing their teeth,  don't. Did you know that the health of your gums can say a lot about your overall health? Keeping your teeth clean and cared for has many more benefits than just a pretty white smile.
If you don't have Mr. "I Hate Brushing my Teeth", then perhaps you have Ms. "I Brushed my Teeth for 10 seconds". I have both. In the last few weeks, we switched over toothbrushes to the new Reach Complete Care Curve. We may still be having the same conversation, but the curved toothbrush makes it just a little more interesting to brush! And a little easier.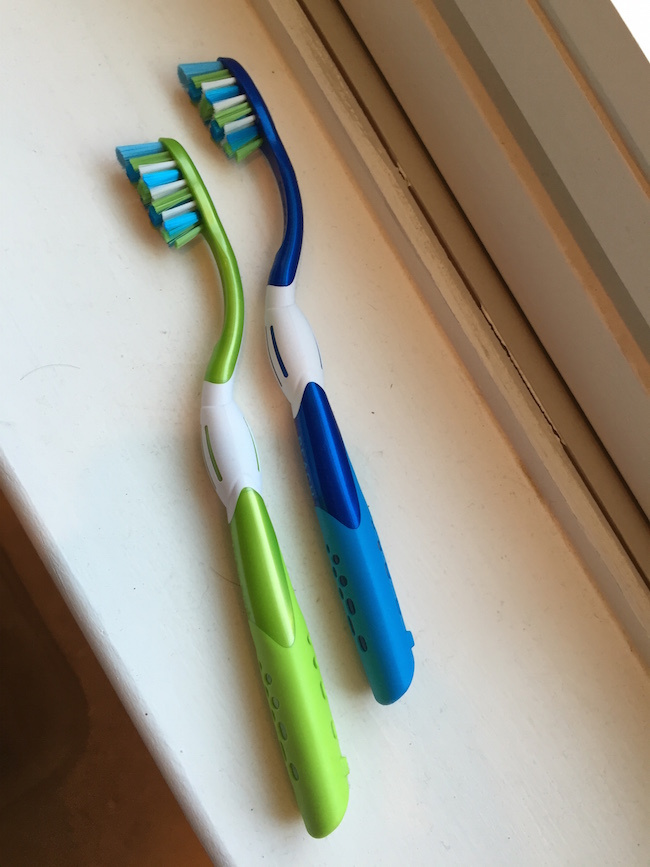 Benefits of Brushing Your Teeth 
1.  The health of your mouth mirrors the condition of your body. Healthy mouth = healthy body
2.  Healthy gums and teeth may actually prevent diseases from occurring.
3.  90 percent of all systemic diseases (diseases involving many organs or the whole body) have oral manifestations, including swollen gums, mouth ulcers, dry mouth and excessive gum problems.
4. Prevents oral and facial pain. This pain is usually associated with infected gums, which can also lead to tooth loss.
5. The best way to prevent gum disease and tooth decay is to brush twice daily for two to three minutes at a time. Consider a toothbrush like the Reach Complete Care Curve, which is a design perfectly contoured for your mouth, and that makes it easier to reach into the back of your mouth.
What is your favorite toothbrush? Have you tried the new REACH Complete Care Curve?