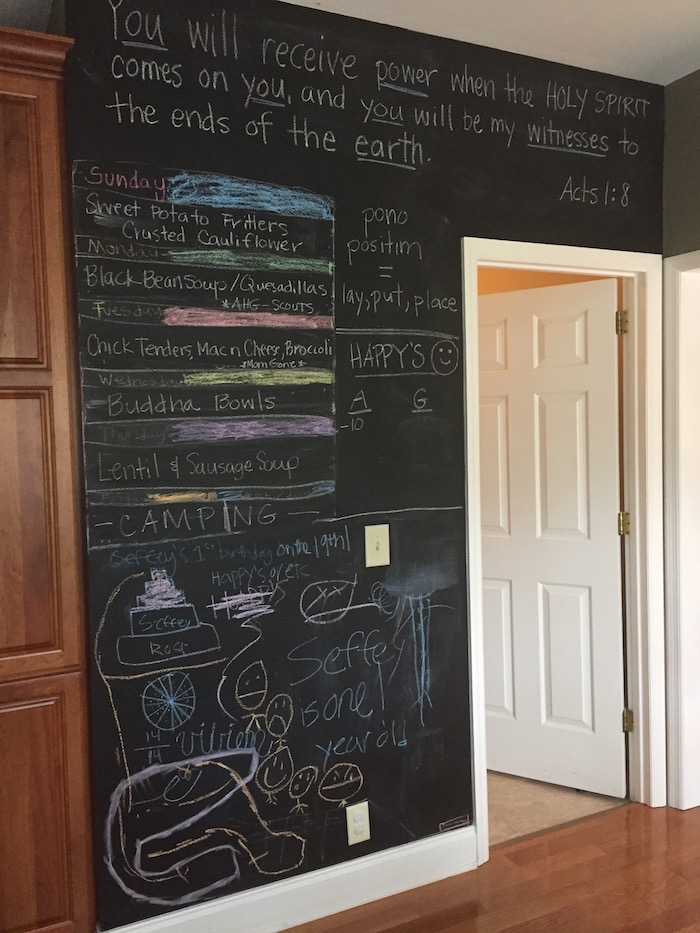 I am really loving having my meal planning done early each week and then displaying it for everyone to see up on the chalkboard wall. It really makes a big difference in our days. I have it front and center each day and that  makes it easy for me to know what I need to start getting out of the freezer or even meal prep I can do to make dinner a breeze.
Our verse this week came from Sunday's sermon,
You will receive power when the HOLY SPIRIT comes on you and you will be my witnesses to the ends of the earth. ~ Acts 1:8.
I just love it, and it makes it so much easier to meditate on and memorize having it right there in front of me on the wall.
New Meal Planning Inspiration Ideas
We have been in a serious meal planning rut for a while, so this week I took a little extra time and started perusing some new websites and found a lot of great new meal ideas. I started following Simply Quinoa and Detoxinista and am absolutely loving all their healthy and super tasty recipes. You will see I grabbed a few to start mixing in this week below.
What I'm Loving This Week
Last week I received my first spice box from Raw Spice Bar and I am LOVING it! Each month for just $6,they send 3 spice packets and very easy and tasty recipes to go with them. Septembers was the Istanbul Spice Box. I made the Roasted Beet and UFRA Pepper Hummus and ended up making 2 more batches later in the week because I was so hooked. Then incorporated it into our meal plan below, along with the Cauliflower crusted with Za'tar spices. It is a very inexpensive way to try out new spices and get new meal plan ideas. Try your first Raw Spice Bar box here.
What are some of your favorite recipe sites?
Now on to our meal plan…
This Week's Meal Plan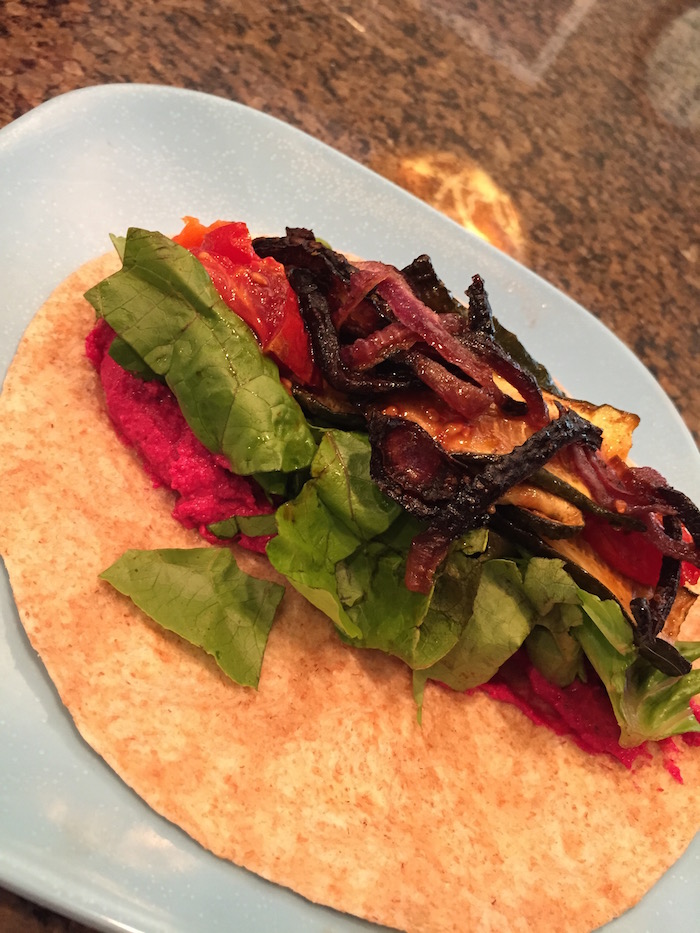 Sunday
Lunch – Roasted Beet Hummus and Grilled Vegetable Wrap (pictured above)
Dinner – Sweet Potato Fritters and Panko Crusted Caulflour
Monday – Creamy Cauliflower Alfredo over Sweet Potato Noodles and Steamed Green Beans
* Shocker, but my kids loved this! 
Tuesday – Frozen Chicken Tenders, Mac n Cheese and Steamed Broccoli (I'm having a Girls Night Out! )
Wednesday – Buddha Bowl (I don't make anything special for this, I use leftovers in fridge)
Thursday  – Lentil and Sausage Soup with Cheese Toast
The rest of the weekend should be a fun family camping trip!
Here are a few more meal planning resources that might be helpful.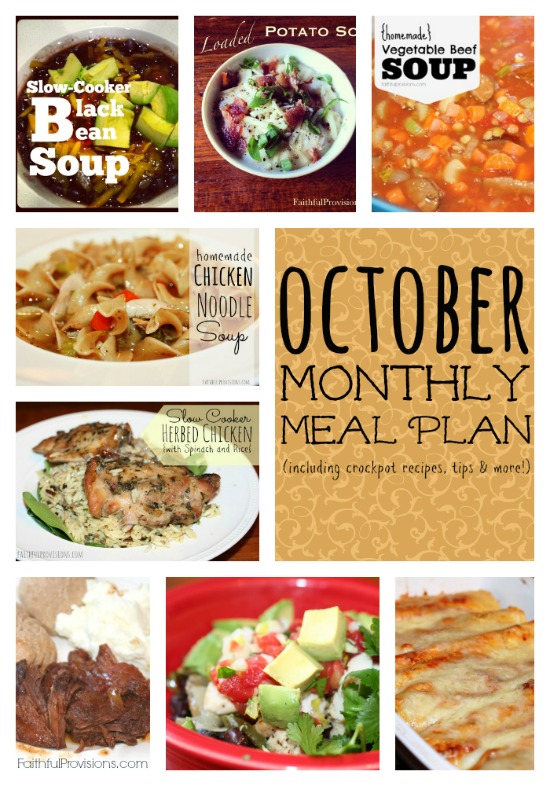 Weekly Meal Planning Template Download (you can even type in and print!)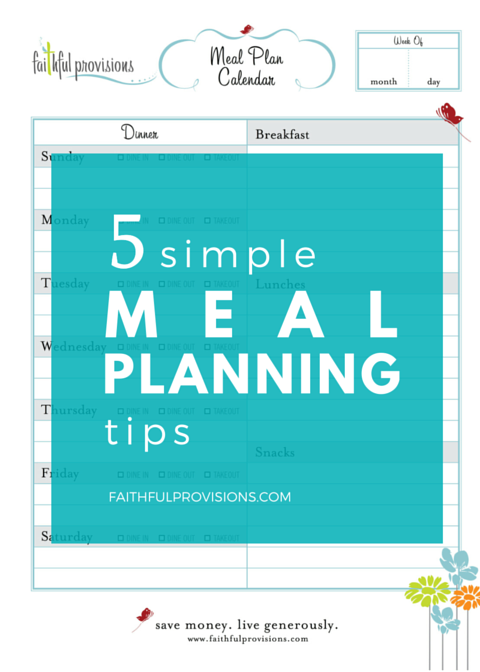 My Recipe Box Page – full of over 400+ money-saving recipes !