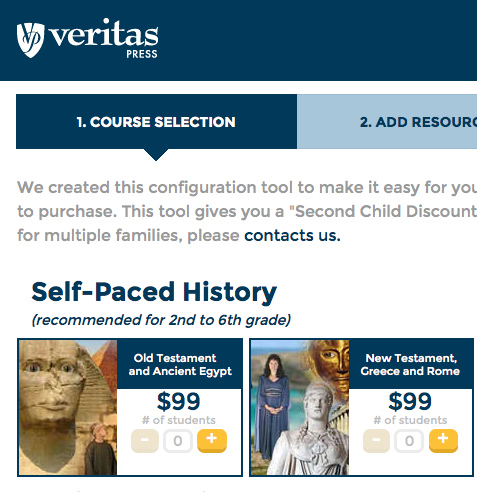 Right now through September 12, 2014 Veritas Press is offering their Online Self-Paced History Courses for HALF PRICE!!! This sale makes it only $99 for a one year subscription, regularly priced at $199. I waited and waited for this sale, but had to purchase at full price late summer, so it does pay off to start school later!
We started with Veritas Press Online Self-Paced History this year and my kids absolutely love it. I like it too, because it takes a subject off my plate with a newborn! Since it was our first year, I wanted to start at the beginning with Old Testament through Ancient Egypt. But there are four different history period offerings and I have heard they are all great.
Head over to Veritas Press to sign up now!