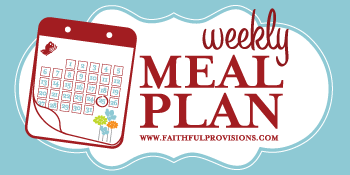 Enjoying the Olympics as much as we are? It was a lot of fun to experience all the excitement of the games with our children last week. We played games after our different themed dinners and then watched the Olympic broadcast together as a family.
Since it was so much fun, and since there's another week of games, we're going to do it again this week! This time, I'll be using my slow cooker to help out. This is our second official week of starting back to school. (We homeschool and actually started our new school year last week.) I'm trying to keep dinners light and uncomplicated as we get accustomed to our new school schedule. There's really nothing that uncomplicates a meal like a slow cooker! So I've planned two crock pot meals this week, and that will definitely help me make the most of my time. Plus, we'll have lots of leftovers, which I'll be able to incorporate into the different meals this week. (I'll also freeze some of the leftovers for future meals.) For example, I will grill a large batch of vegetables for the Grilled Vegetables over Noodles with Ponzu Sauce, reserving some for a Grilled Vegetable Lasagna later in the week. The roast will also be used in more than one meal. Cooking in larger batches saves me time and money, helping me to make great week night meals without the stress!
My Weekly Meal Plan
My weekly meal plan this week features various nation-themed dishes that everyone can appreciate as we watch the Olympic games.
China – Pork Fried Rice, homemade egg rolls (recipe upcoming!), and watermelon This is a repeat from my last meal pan, but we're having this again because when I did the egg rolls last week, I made about 2 dozen!
Japan –Grilled Vegetables over Noodles with Ponzu Sauce
USA – Classic roast beef, mashed potatoes, and steamed broccoli in butter sauce
Mexico – Beef Enchiladas (using leftover roast beef), taco salad, and fresh strawberry smoothies for dessert.
France – French Dip Sandwich with cut-up fruit. This recipe also uses leftover roast beef. It's my husband's favorite sandwich.
Italy – Grilled Vegetable Lasagna. I'll be using my slow cooker to make Spaghetti Sauce, then using the sauce in this vegetable lasagna. The veggies are leftover from the Japanese-themed meal. I will be able to freeze the leftover sauce for a future meal.
*You can find all the recipes above in my Recipe Box here. Just click on the course or use the search box at the top right of your screen.
What is on your weekly meal plan this week? I'd love to hear your ideas!
More Resources
I have new Shopping List templates available for you. Whether you are shopping at one store or multiple stores, you can keep things organized with these FREE downloadable lists.