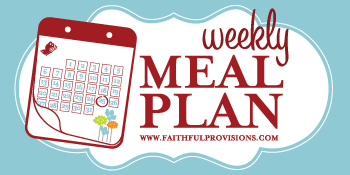 With this week being Thanksgiving, chances are that your schedule is a bit crazy, like mine! I'm listing some of the things on sale at various grocery stores, and then following that with a selection of recipes from my Recipe Box that coordinate with those sales. Let me know if you like this and if it helps you out with planning your meals this week.
If you "like" this and think it's something your friends could use, please share it on Facebook!
KROGER (Prices good all week)
You will find good buys on these meats: Private Selection Turkey ($.59/lb), Cumberland Gap Boneless Ham ($2.29/lb), Perdue Whole Roaster Chicken ($.99/lb). Also, STOCK UP on butter, sour cream, and cheeses for all your holiday meals this month and next. Be sure to check the expiration dates. Buying your turkey this week? See How to Buy a Turkey. See all the Kroger deals HERE.
PUBLIX (Shop before prices change on Wednesday)
This is the week to stock up at Publix. There are tons of great BOGO deals.
Mueller's Pasta, 12 to 16 oz, (Excluding Lasagna, Jumbo Shells and Noodles) – $0.76 (as low as $.21 with coupons), Ragu Pasta Sauce, 16 to 24 oz – $1.09 (FREE pasta with coupons), Swanson Chicken Broth, 14.5 oz can – $0.57 (as low as $.33 ea/ wyb 2 with coupon). Publix Young Turkey ($.59/lb), limit of 5, more than 5 rings up $.99/lb. See all the Publix deals HERE.
ALDI (Prices good all week)
Butterball Turkey – $1.09/lb (Even though Aldi does not accept coupons, this should qualify for the Butterball Turkey MIR.) Pineapple ($0.99), Cranberries, 12 oz ($0.99), Sweet Potatoes, 3 lb bag ($0.99). STOCK UP on Baker's Corner Baking Morsels. Milk Chocolate, Butterscotch, White or Semi-Sweet Chocolate, 11-12 oz – $1.69. See all this week's Aldi deals HERE.
Planning Thanksgiving Dinner?
More Resources
I have new Shopping List templates available for you. Whether you are shopping at one store or multiple stores, you can keep things organized with these FREE downloadable lists.
I always hope that I'm providing you with helpful content. If you found news you could use, please share it with your friends on Facebook. Thanks for telling others about Faithful Provisions!