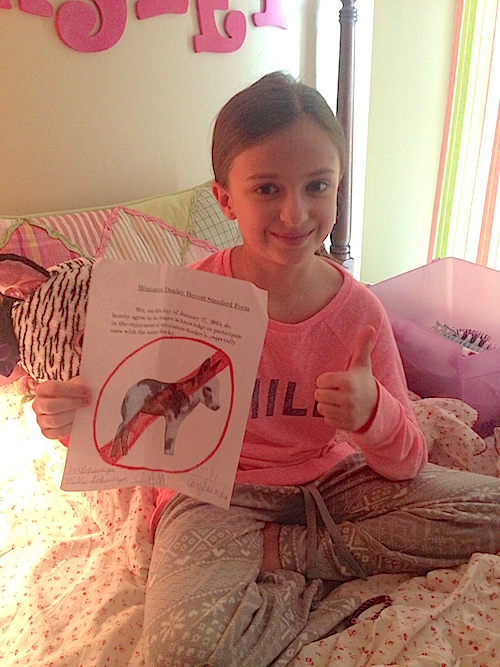 It had been a great afternoon. For January, the weather was warm and the sun was out. I was with my daughter, who was at a horseback-riding birthday party for one of her sweet little friends. I was enjoying watching them have fun.
Then I used the Y word – yes – one time too many.
We were finishing up for the day and were almost back to the car, when the girls spotted
a miniature donkey. The owner told them they could ride it if they wanted, and I said yes.
Now this donkey looked cute, but had been quite ornery during the trail ride with the horses. He had been under the horses' feet, kicking at them and running away. The donkey was no bigger than a large dog and I thought it didn't look dangerous compared to the big powerful horse my daughter just rode. What could possibly happen? I told myself this was fine.
I certainly didn't want to be that mom who said no.
Head over to Vanderbilt Wishing Well to read the full article.  I am a contributor for Vanderbilt Wishing Well blog, where I write about parenting. You can find more of my articles here.