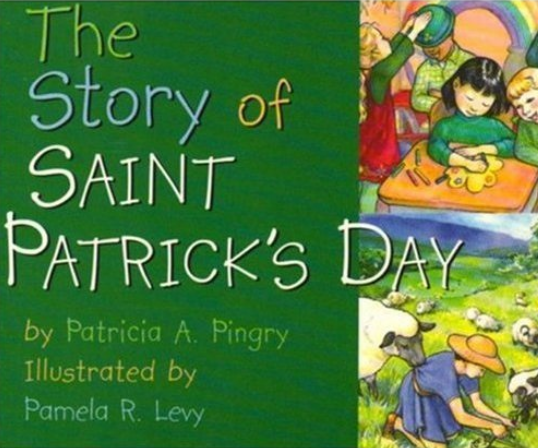 So what is St. Patrick's Day? Well, I got the answer to this question from my six-year-old daughter! Her teacher read her class a St. Patrick's Day story yesterday, and when she got home, she couldn't quit talking about it. I did some research of my own and learned a lot about St. Patrick's Day history. I discovered that St. Patrick is the patron saint of Ireland. He was actually kidnapped from his homeland of Roman Britain and brought to Ireland as a slave when he was just 16 years old. He managed to escape, but his heart was still with the people there. He later returned to Ireland bringing the message of the Gospel of Jesus Christ to its people.
St. Patrick Day
Besides wearing green, there is another way to celebrate St. Patrick Day. The Legend of St. Patrick that is the most well-known is that He used the three leaves of the Irish clover, the shamrock, to explain the theology behind the Holy Trinity. The three leaves represented God the Father, God the Son (Jesus), and God the Holy Spirit—separate leaves, yet joined together as one. You can honor St. Patrick, and more importantly, the Lord, by telling someone about Him today, and explaining to them how much the Father loves them.
What is St. Patrick's Day?
Are your children asking, "What is St. Patrick's Day?" This is the perfect time to pay honor to the memory of the man/missionary behind the celebration. It's not just a holiday about good luck. (Read my thoughts on luck HERE.) Check out the children's book The Story Behind St. Patrick's Day HERE.
St. Patrick's Day Facts
Here are a few St. Patrick's Day facts that might help you out as you share about this holiday with your kids.
St. Patrick's Day is celebrated on March 17 because that is when it is believed St. Patrick died in 461 A.D.
We probably began wearing green on this day as a way to honor Ireland, the "Emerald Isle."
The traditional meal for St. Patrick's Day is Corned Beef and Cabbage, but it wasn't supposed to be that way. In Ireland, folks celebrated by enjoying Irish bacon. When the Irish immigrants came to America, they couldn't afford bacon, and substituted corned beef.
I'd love for you to share this post via Facebook and Twitter with your friends and family, to let everyone know about the true meaning of St. Patrick's Day!
Are you familiar with the true story of St. Patrick? Why do you think that the real meaning of this holiday is not emphasized in our culture? I'd love to know your thoughts.
You might also like:


SOURCE: History.com